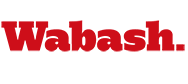 Seattle
by Andrew Naugle '98

October 10, 2007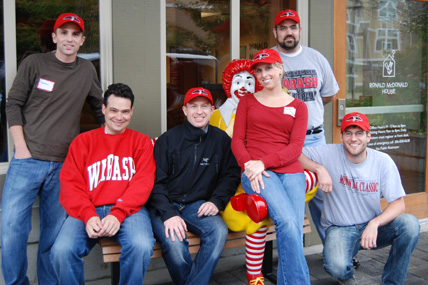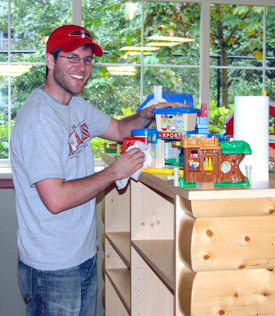 This year, we had a total of six volunteers, including four Wabash men (W) in the list below. Spelling and class year confirmation is needed.

Rodney Kratz (W) '93
Clay Laughrey (W) '97
Greg Fulmer (W) '05
Josh Helling
Andrew Naugle (W) '98
Jordan Mjelde

Josh Helling and Jordan Mjelde (Seated in Ronald's lap in the photo) were there because of Josh's association with Microsoft (Corley Hughes...my fiance...helped to get the word out, but was not able to participate because of a cold (no volunteering at RMH if you're a germ spreader!).

Our group volunteered at the Seattle Ronald McDonald House. We did a day's worth of chores for the residents of the house, including deep cleaning of the two group kitchens, polishing the floors, cleaning the laundry room, organizing the pantry, and cleaning the children's play rooms.

In photos: Group: Helling, Naugle, Kratz, Ronald McDonald, Mjelde, Laughrey, Fulmer. At lower left: Greg Fulmer sanitizing children's toys.