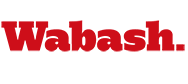 Louisville, Ky.
by Tim DeLong '86

October 9, 2007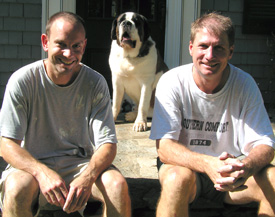 A vigorous outdoor activity is good for the soul....especially for a good cause. Two Wabash men worked at Bellewood Presbyterian Homes for Children. "Area professional painters have no job security issues! "
Tim DeLong '86 was joined by Mark Gehl '98.

In phot Gehl and DeLong, in the middle is inspirational leader "Fergus."