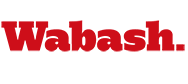 Glee Club Alumni Return for Homecoming
by Tom Runge

October 4, 2007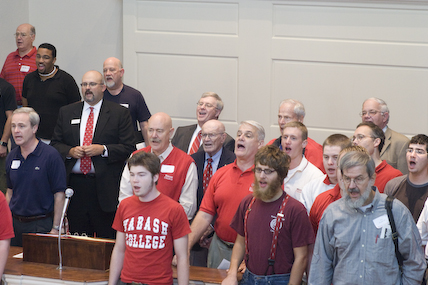 Over 70 former Glee Club members, some traveling from as far as California and Massachusetts, returned to campus on Homecoming and performed throughout the day on Saturday.
Seven decades of Wabash men were represented at the reunion, led by featured Chapel Speaker and award winner Dick Ristine '41.  Dick's son Tom '72 also joined in with the group.  The Riddles, father Ray '59 and son Jim '86 (the architect for the new Phi Gamma Delta fraternity house), attended as well.  Former Glee Club director Fred Ford and his wife Kathy were able to catch up with many former members.  
The Glee Club alumni performed at the Homecoming Chapel (pictured above), the Celebrating Leadership Luncheon, sang the National Anthem before the football game, and were featured in the Homecoming concert. Somehow they found time to sandwich in a reception and dinner between football and their concert.
Many thanks go to Richard Bowen, the Glee Club director, for his efforts to make the reunion a big success. Many attendees were already talking about returning in 2012 for their next reunion.
For more photos, click here.