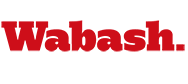 Wabash Men 6th in Collegiate Fishing Championship
by Howard W. Hewitt

October 2, 2007

Two Wabash men not only knocked off in-state rivals Purdue, Indiana, and Ball State in friendly competition last week at Lewisville, Texas, but they finished in 6th place in National Collegiate Bass Fishing Championship.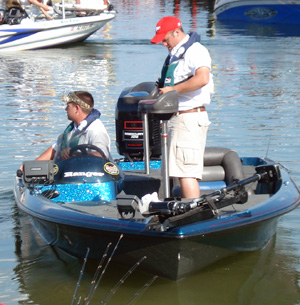 James Ket '09 and Andrew Newkirk '08 finished sixth in the nation in the competition sponsored in part by the Fox College Sports Network.
"We went out there to have a good time doing something we love and ended up becoming serious competitors with a good shot at the national title," Newkirk said. "It was an experience I'll remember for the rest of my life."
The duo collected a $1,000 scholarship and gift cards for fishing gear and equipment. They just missed out on fifth place. On the first day of fishing Ket and Newkirk caught five fish weighing 10.74 pounds. On the second day they caught four fish weighing 7.16 pounds. Their two-day total of 17.90 pounds was edged by Alabama's 18.20 pounds.
"We made new friends with kids from all across the nation that share the same passion that we do," Ket said. "It was extremely surprising and exciting that we were as successful as we ended up being. All of the schools we were up against were about 10 to 20 times larger than us. We were all on the same level and anyone could have one."
The duo's fishing prowess caught the eye of Lake Fork Trophy Bait and Tackle Shop in Dallas. The shop offered up sponsorship for the Wabash men that include hundreds of dollars in fishing tackle.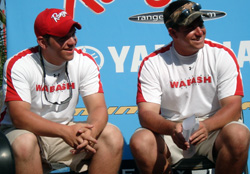 "We had a great many of the people out there really pulling for us," Newkirk said. "More than anything, we were proud to represent Wabash to hundreds of people from all over the nation who had never heard of the school and wanted to know more about it."
The Fox Sports Network will air the tournament sometime in January. "We got a decent amount of camera time," Newkirk said. "We're proud to bring Wabash into the national spotlight."
The tournament was won by Texas A&M followed by Western Kentucky, Alabama, Wisconsin and Louisiana Tech. The top five teams fished on extra day to determine the champions.
Ket and Newkirk aren't done. They hope to return to the nationals next year and compete in other collegiate tournaments between now and then to gain experience.