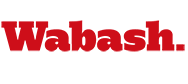 Peace Corps Aims to Recruit Wabash Men
by Gary James '10

September 20, 2007

Wabash expects its students to live humanely. The Peace Corps offers one way to fulfill that expectation.

According to recruiter Ken Surdin, 27 Wabash graduates have been nominated into the Peace Corps since 2000. He will be holding an information session about the Corps in Detchon 209 on Tuesday, September 25, 2007 at noon. He will discuss the application process, the benefits of serving, and his own personal experiences with the organization.

"Even with my M.S. in Resource Management, I would not have gained this type of opportunity, level of responsibility, and cross cultural experience (learning Arabic and using French) had I stayed in the U.S," Surdin said. "The Peace Corps is an opportunity to serve your country, promote a positive image of America, serve others in need, learn about yourself and the world, develop new skills including language acquisition, and bring home a deeper understanding of another culture."

The Peace Corps is an agency of the federal government established in 1961 as a way to promote world peace and friendship. Peace Corps volunteers provide assistance to countries that request them in Africa, Asia, the Caribbean, Central and South America, Europe, and the Middle East. More than 182,000 Americans have volunteered in 138 countries around the world in the areas of Education, Community, Health, Environment, Business, Technology, and Agriculture.

Dr. Richard Warner has observed an increasing number of Wallies interested in organizations such as the Peace Corps.

"We're getting to a time when people are gathering interest in this type of service," said Warner, Assistant Professor of History. "[The current] generation has been increasingly interested in thinking about the rest of the world and increasingly interested in giving back - just look at the number of people who went down to help out during Katrina."

The application process requires a completed application form and health questionnaire, a copy of the applicant's resume and college transcript, and the names of three references. Next, the applicant will be interviewed by a recruitment officer. After matching the applicant's skills with the skills needed in a particular area, the recruiter will nominate the applicant to serve in a particular region.

Once the applicant has been cleared of medical, legal, and other suitability tests, he will receive an official invitation to serve as a Peace Corps volunteer. If accepted, more information about the host country will be sent, along with instructions regarding volunteer orientation, travel, and the three-month training. The standard length of service is 24 months after training.

Volunteers live in different types of communities and housing arrangements, but the accommodations must meet Peace Corps standards for safety. Volunteers are also provided living allowances for housing and necessities.

Scott Crawford, Director of Schroeder Center for Career Development, said serving in the Peace Corps could have a positive effect in future career searches as well.

"I would always encourage students to come in and talk to us about their plans, so we can explain more about that program and additional possibilities as well, to find out if they really know what they are getting into. It's almost a life-long program. You do it for that amount of time, but Peace Corps alumni groups are active. Employers love it when you've done the Peace Corps. Graduate schools love it when you've done the Peace Corp. It's a very valuable experience to have throughout your life."

Peace Corps volunteers must be at least 18 years old, pass a variety of medical exams, and undergo a three-month training regime. Applications are available online at www.peacecorps.gov or through a regional recruitment office.

Those interested in attending the information session should RSVP via the Wabash Works Calendar no later than September 24.