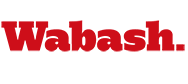 Wilderness Plots and Scott Russell Sanders to Visit
by Karen Handley

September 12, 2007

Get directions to Wabash College Fine Arts Center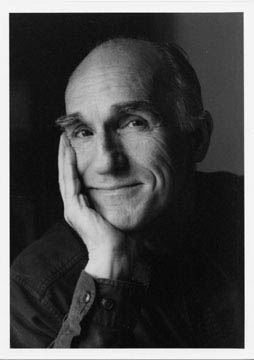 Wabash College's Visiting Artists Series and Experience Indiana will present Wilderness Plots and Scott Russell Sanders at 8 p.m., Friday, September 21, in Salter Hall in the Fine Arts Center.
In an evening of American folk music and storytelling, Wilderness Plots is a collection of songs and stories inspired by the history of settling the American wilderness in the time between the Revolution and the Civil War.
In addition to the evening performance, a public workshop with the author and artists will be held Friday afternoon, September 21 at 4:15 p.m. in Salter Hall.

The exceptional cast for Wilderness Plots includes singer-songwriters Carrie Newcomer, Tim Grimm, Krista Detor, Tom Roznowski, and Michael White performing songs drawn from tales written by acclaimed Indiana author Scott Russell Sanders, who will also read selections from his work.

Sanders spent his early childhood in Tennessee and his school years in Ohio. He studied physics and English at Brown University, graduating in 1967. With the aid of a Marshall Scholarship, he pursued graduate work at Cambridge University, where he completed his Ph.D. in English in 1971. Since 1971 he has been teaching at Indiana University, where he is Distinguished Professor of English, and where he has won several teaching awards. He spent a year as writer-in-residence at Phillips Exeter Academy, and another year as visiting scholar at the Massachusetts Institute of Technology. He has received fellowships for writing from the National Endowment for the Arts, the Indiana Arts Commission, the Lilly Endowment, and the Guggenheim Foundation. His fiction and essays have appeared widely, in places such as Audubon, Harper's, Orion, North American Review, Georgia Review, Missouri Review, Tikkun, and Resurgence. He is a contributing editor for Audubon and a member of the advisory board for Orion and Fourth Genre.

He has published 19 books, including eight works of fiction: Wilderness Plots, Fetching the Dead, Wonders Hidden, Terrarium, Hear the Wind Blow, Bad Man Ballad, The Engineer of Beasts, and The Invisible Company. His storybooks for children include Aurora Means Dawn, Warm as Wool, Here Comes the Mystery Man, The Floating House, A Place Called Freedom, Meeting Trees, and Crawdad Creek.



"The language of these tales is chiseled, spare to the point of folklore: every word carries a lovely weight. Seldom has America's early story been so beautifully told," said Publishers Weekly.
Seating for Visiting Artists Series events will be by general admission, though free tickets are required for Visiting Artists Series programs.

Contact the Fine Arts Center Box Office by email at boxoffice@wabash.edu; or phone: 765-361-6411. Box Office hours are Monday through Friday, 8:30 a.m. to 12 noon and 1:30 to 4 p.m. The box office will open 90 minutes before curtain time for Visiting Artists events. Tickets not claimed at the Box Office 10 minutes prior to curtain will be released to the general public.

For more information on Wilderness Plots visit: http://www.myspace.com/wildernessplots