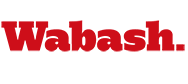 Reporter, Writer Philip Caputo to Give Talk Tonight
by Karen Handley

September 11, 2007

Get directions to Wabash College Fine Arts Center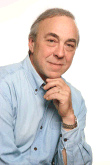 Award-winning reporter and writer Philip Caputo will give a talk, "Fiction is Better Than Truth: Turning Journalism into Art," at 8 p.m., Thursday, October 4 in Salter Hall in the Fine Arts Center. Caputo is a guest in the Will Hays, Jr. Visiting Writers Series.

Caputo's presentation will focus on the relationship in his work between reporting and novel writing, and will include a reading from his latest novel, Acts of Faith. The topic is inspired by a National Geographic assignment Caputo completed in Sudan.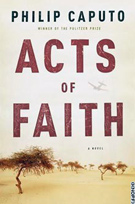 Caputo worked for nine years for the Chicago Tribune and shared a Pulitzer Prize in 1972 for his reporting on election fraud in Chicago. He is the author of seven works of fiction and two memoirs, including A Rumor of War, about his military service in Vietnam.

The Will Hays, Jr., Visiting Writer Series, through a generous gift from the Hays family, was established in 2002 at Wabash to celebrate Mr. Hays' distinguished career as a writer, public servant, and a tireless supporter of secondary and higher education. The English Department coordinate the biennial series recognizing a prominent creative writer selected from a broad range of categories to reflect Will Hays' own varied writing interests.

Caputo's lecture is free and open to the public.