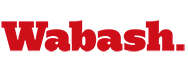 St. Joe Valley Golfers Enjoy Hot Outing!
by Tom Runge

August 5, 2007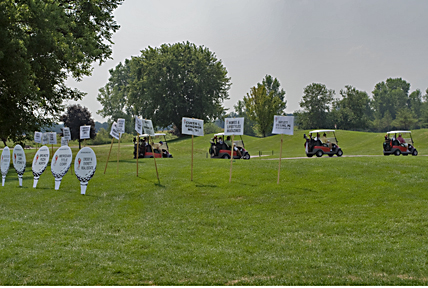 August 2, 2007. Temperatures in the upper 90s didn't keep the golfers away as the St. Joe Valley Association of Wabash Men sponsored another great outing for the Wabash and DePauw alumni in the greater South Bend area. After all the score cards were turned in, the winning team was Steve Hoffman '85, JD Morin, and Roland Morin '91.
Juday Creek Golf Course, one of the finest in the area, was again the site of the outing. The course does a phenomenal job of taking care of all the golfers. Juday Creek, just East of South Bend and Mishawaka, is always considered in the Top 10 of all public courses in Indiana.
Many thanks go out to regional association president Peter Horvath '92 and especially to Roger Senkbeil '68 and his lovely wife Carol. Roger sets up the outing each year and each year he says it's probably his last! However, through his efforts to attract outing sponsors, the cost is low, the raffle prizes are many, an the outing raises a nice sum of money for the College. Carol always helps with the details making it a fun day for all involved.
For more photos, click here.
Top photo: the golfers make their way to the course behind all the sponsor signs.