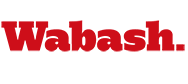 Wabash Admissions Offers Training Program for Alumni
by Tom Runge

July 30, 2007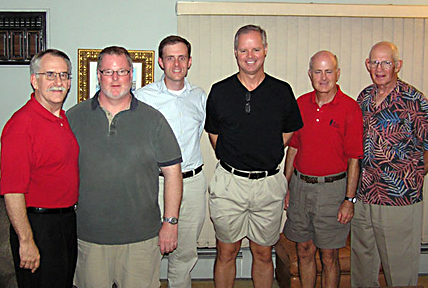 The Wabash Admissions team has been busy this summer providing recruiting training for alumni. Last week Chip Timmons '96 met with alumni in the Minneapolis area and Damon Howell '95 did the same in Washington, DC. More events are being planned - look for similar programs here in Indiana and in the Chicago area in the near future.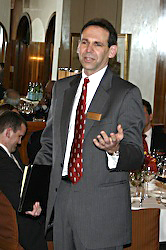 The purpose of these visits is two-fold. First, it gives the local group an opportunity to gain an understanding of the recruiting process and get their questions answered face-to-face. Secondly, the Admissions team has an opportunity to outline the numerous ways alumni can help from simply referring a young man to attending College Fairs.
Interested in a get-together in your area? If so, please contact Chip Timmons '96 at timmonsc@wabash.edu or 765-361-6054.
For more information on the Minneapolis meeting, click here.
Top photo: Minneapolis participants
Photo at right: Dean of Admissions Steve Klein conducts a similar session in New York City