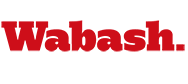 Timmons, McGuire, and Servies Win IAWM Mitchum Crock
by Tom Runge

July 23, 2007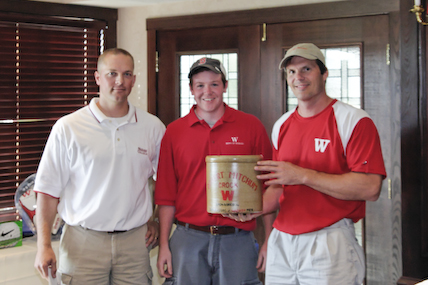 The 2007 edition of the Mitchum Crock featured a very tough golf course (The Trophy Club) and absolutely beautiful weather. It was quite a contrast to the Monsoon of 2006! When it was all said and done, the 2007 Crock champions were Chip Timmons '96, Tim Servies '87 and Wabash student Pat McGuire '08.
Over 120 golfers made their way around the course where temperatures in the 70's and a light breeze made for superb conditions.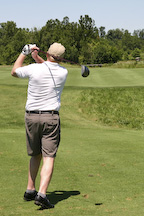 President Pat White added some top notch leadership by manning one of the beverage carts for the entire day. Head football coach Chris Creighton joined the group for the dinner and program and provided the group with an update on the upcoming football season.
Many thanks go to the Indianapolis Association of Wabash Men for hosting another top notch outing and especially to Lee Clark '73 and his committee for their superb planning and execution.
For more photos, click here.
Top photo - Crock winners Chip Timmons '96, Patrick McGuire '08, and Tim Servies '87
Photo right - Lee Hargett '88 lets the Big Dog eat!