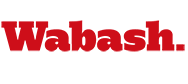 Organ Tour Stop a 'Once in a Lifetime Experience'
by Steve Charles

July 17, 2007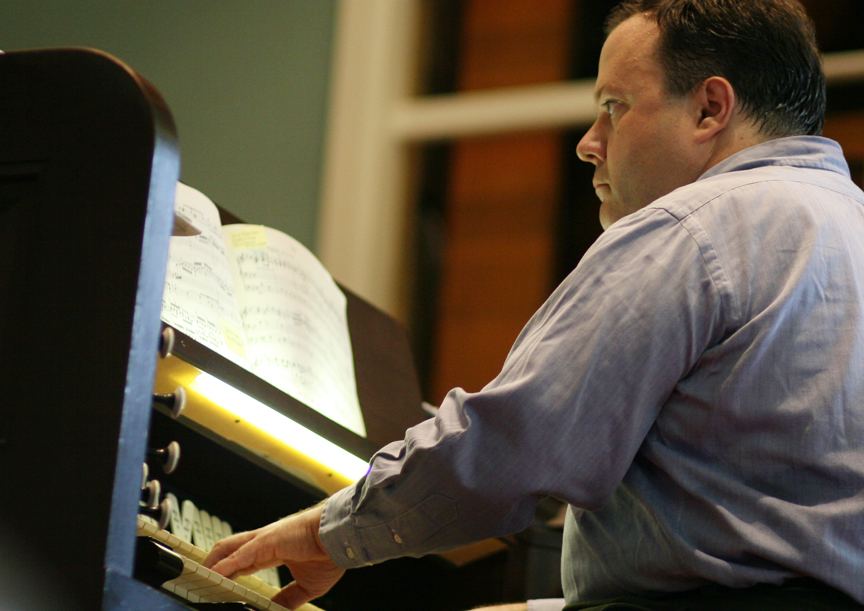 Standing before more than 200 members of the Organ Historical Society gathered in the Wabash College Chapel on a warm Tuesday afternoon, convention coordinator Joe Roberts smiled and said, "You look like you are expecting something."
They were. And they got it.
At the keys and pedals of the College's Aeolian-Skinner organ, Stephen Schnurr played like a man with the power of an orchestra at his hands and feet. The musical director of St. Paul's Catholic Church, Valparaiso, Indiana performed a program that demonstrated the instrument's remarkable range, beginning with a hymn that mixed the organ's trumpets, flutes, and bass with more than 200 voices singing in harmony.
(Click here for photos from the performance)
"It's not a very big organ, but it was designed to be a very versatile instrument," said Schnurr, the author of a recently published book about historic organs in the United States that includes the College's 72-year-old Aeolian-Skinner.
Joining Schnurr for the performance was his student, 17-year-old Micah Raebel, who began playing organ three years ago after many years playing the piano.
"I find it relaxing," said Raebel, a three-sport varsity athlete and top student at Kankakee Valley High School near his home in DeMott, Indiana. "You're moving so much, making so many choices, you hardly have time to think."
"We wanted to see and hear this instrument because it's a good example built by an important major builder of the first half of the 20th century," said convention coordinator Roberts in explaining the society's visit to Wabash. "It is also unaltered, which is very important to us an historic society."
Also in the audience Tuesday were Calvin Shearer '65 and Wabash Professor David Blix '70, former College organists who literally played for their education back when such duties could be exchanged for full tuition. Shearer, the organist from 1961 to 1965, had fond memories of playing, singing in the Glee Club, and having long talks with Glee Club Director Bob Mitchum. He traveled from Mequon, Wisconsin, to attend the convention and hear his old instrument again.
Blix, who still plays the organ for College events, was Wabash organist from 1968 to 1970.
"That was back when we had mandatory Chapel period twice a week," Blix recalled. "We also played for religious chapel on Wednesday and Thursday. Students were allowed to miss 10 Chapels per year, after which time they were expelled. And those were the days when being expelled meant going to Vietnam, so students didn't miss very many."
Wabash Department of Music Chair Larry Bennett was impressed with both the recital and the audience that came to hear it.
"There are people here from all over the country in our Chapel today, listening to this organ, and it sounded marvelous," said Bennett. "With all that coming together, it really is a once-in-a-lifetime experience for us."

Pictured: Stephen Schnurr performs for the Organ Historical Society on the College's Aeolian-Skinner organ.