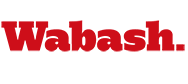 Columbus, Madison Share Love of Architecture
July 10, 2007

Nathan Schrader '10 began his study of Columbus and Madison by looking at the architectural qualities in the two towns.. The project consists of a 15-minute PowerPoint presentation with voiceover explaining the origins of the towns' architecture and the impact it had on the people.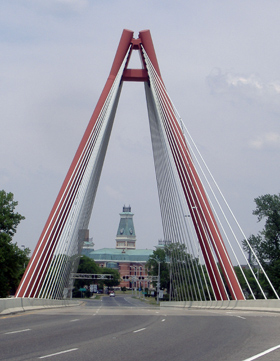 Columbus is a town south of Indianapolis known for its modern architecture. The town is most renowned for its churches, including the First Christian Church, which is located in downtown Columbus. The schools, which started the architectural surge, are also wonderfully aesthetic buildings. The idea, thought up by J. Irwin Miller of Cummins Engine Company, was that good buildings will attract good teachers and businessmen. After my time in Columbus, I would say he was right.
Madison, a town of about 13,000 people, is located in Southeast Indiana along the Ohio River. A period of great expansion followed by a depression resulted in the preservation of early 19th century American architecture. The details are simply stunning. A few blocks on the main street are just filled with the older styles but are still in use by businesses today.
Both places are very inviting to visitors. Columbus offers tours every day and Madison's houses have knowledgeable guides, as well as the railroad museum that explains everything about Madison's mishaps.
The goal of the presentation is to educate the viewer about the towns' histories and their pride, because anyone can take the tours and learn the architectural details. He hopes you enjoy his presentation and that it encourages you to go out and see these beautiful treasures of Indiana.
Schrader '10 is from Lafayette, Indiana.