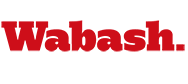 Many Aspects to Amish Life in Indiana
July 10, 2007

Steve Egan elected to study the Amish throughout Indiana. He quickly found out what a large project this would be as there are over one hundred Amish church districts in Indiana.
Since their arrival in 1840, in Goshen, Indiana, they are a population that has grown and thrived in Indiana. Steve visited several Amish communities and found a surprising diversity among them. He focused his attention on the Parke County community which arrive relatively recently in 1991. They left Lancaster County, Pennsylvania because of the limited supply of farmland left and the high price at which it was going.
In Parke County many Amish families were able to get twice the amount of land for the same price as in Lancaster County. While in Parke County, Steve was able to visit a hat maker, cheese maker, saddle maker, several farmers, and got to attend a few Amish run auctions. The Amish of Indiana are a constantly changing people who continue to grow and adapt with the times.
Egan '09 is a Wabash College religion major from Crown Point, IN.