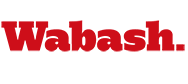 Wabash's Ecuadorian Studies Program Underway
by Howard W. Hewitt

May 24, 2007

Eleven Wabash students are in Ecuador this summer as participants in the fifth year of the College's Ecuadorian Studies Program.

The students spend two weeks in intensive language training before splitting off into specialized study experiences. The students arrived in Quito, Ecuador, May 20, with Professor Phil Mikesell, who is co-director of the program. The students live with host families to fully immerse themselves in the culture.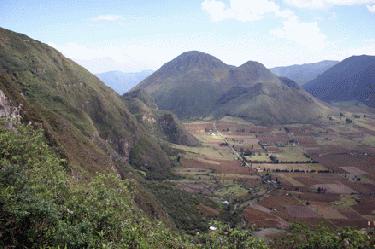 "Many of them have already been recruited to play soccer and basketball at the Pontifical University where they are studying Spanish," said Spanish Professor Dan Rogers, the program's other co-director.
After their two weeks of Spanish, the students divide into two groups – Globalization and Indigenous Concerns. Professors Melissa Butler, Kay Widdows, Doug Calisch, David Krohne, and Rogers join the program for the two modules.
The Globalization module, led by Melissa Butler and Kay Widdows will study the economic, social, and political impact of the petroleum industry on Ecuador. Revenue from oil from reserves in the Ecuador's region of the Amazon basin constitutes more than 40% of the country's national budget. Students will visit a biological research station in one of the most remote areas of the Amazon after which they will travel to oil fields and pumping stations as they follow the petroleum pipeline back over the Andes Mountains.
The Indigenous Concerns module, lead by Doug Calisch, will spend 10 days living in MondaÒa, a small village on the Napo river (a tributary of the Amazon). Working with the FundesÌn foundation, Prof. Calisch's students will do service work at the high school and clinic in the village as the study native Quechua culture and language.
"The program has matured to the point that Wabash faculty can now introduce learning modules that bring together their interests, student learning, all in the context of Latin America," Rogers said. "Calisch is introducing a service learning module for the first time this year.
"Because the program adapts itself to student and faculty needs and interests, new learning modules such as Doug's help us reinvent it every year and keep things fresh."
Students participating include: William Gearhart '09. Ben Ladowski '09, Taylor Larimore '09, John Moore '08, Randall Shirey '09, Andrew Chelton '09, Tyler Dougherty '09, Jonathan Funston '09, Andrew Leshovsky '08, and Mitchell Miles '09.