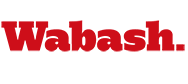 Princeton Review Puts Wabash in Top 10 Best Value Colleges
by Howard W. Hewitt

April 24, 2007

Wabash College is the nation's 6th best value private college according to The Princeton Review. Each year the New York-based company compiles rankings of colleges across the country from surveys conducted during the previous school year.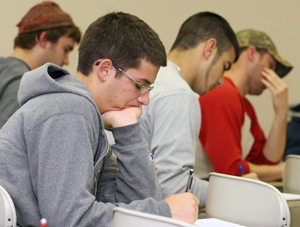 Wabash was sixth on the best value private college Top 10 list. No other Indiana college made the list. Wabash was also named one of 163 colleges named a Best Midwestern College. More than 650 colleges across the country complete the survey for consideration.
The lists are part of the 2008 edition of its book, America's Best Value Colleges (Random House/Princeton Review, $18.95) that is now on sale. The guide profiles 165 colleges chosen for their excellent academics, generous financial aid packages and costs of attendance.
Wabash scored in the top 10 of six different categories compiled by the publication. Wabash ranked third in "Professors make Themselves Accessible," only behind the United States Air Force Academy and the United States Naval Academy.

Wabash was No. 8 on the list of "School Runs Like Butter," with Pomona College and Bowdoin College topping the list.
The "Students Happy with Financial Aid" category had Wabash ranked 10th of the 165 schools. Princeton topped that list.
Wabash attained its highest category ranking in the "Everyone Plays Intramural Sports" category, finishing second behind Notre Dame.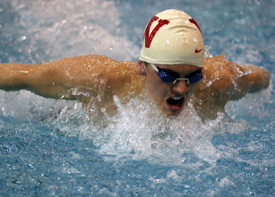 The College was 7th on the "Major Frat and Sorority Scene" ratings. DePauw was the only other Indiana school on that list.
Wabash was fourth on the "Jock Schools" list in interesting company behind University of Florida, Penn State and Clemson.
The Princeton Review selected the schools for the book based on data it obtained from administrators at more than 650 colleges during the 2005-06 academic year, and its surveys of students attending the schools.
"We considered over 30 factors to identify our 'best value' colleges," said Robert Franek, vice present of publishing for The Princeton Review.
"They covered four areas: Academics, Tuition GPA (the sticker price minus average amount students receive in scholarships and grants), Financial Aid (how well colleges meet students' financial need), and Student Borrowing. The 90 public and 75 private colleges we chose for this edition offer a terrific education, plus they have impressive records of meeting students' needs for financial aid. We highly recommend them as America's best college education deals for 2007."