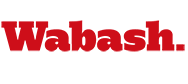 Wabash Community Lauds Vonnegut's Works, Social Views
by Howard W. Hewitt

April 13, 2007

The death this week of Hoosier native and literary icon Kurt Vonnegut touched lives across the state. The Wabash College community reacted as admirers, including a graduate who once interviewed the reclusive author.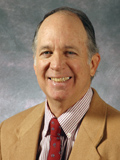 Vonnegut, known best for Slaughterhouse-Five and Cats Cradle, has been remembered as a major figure in 20th Century American fiction.
"Kurt Vonnegut was one of the most influential authors in my college days," said Professor of English Tom Campbell. "I was initially enticed into reading him as a science fiction fan: his bizarrely-imagined stories such as The Sirens of Titan, Cat's Cradle, and Player Piano were just crazy enough for the sixties.
"Later, Vonnegut became a voice for our frustrations about the American Dream in such great novels as God Bless You, Mr. Rosewater and Breakfast of Champions (which takes place near Sugar Creek."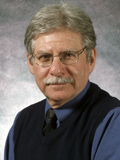 Long-time Wabash English professor Warren Rosenberg was moved by Vonnegut's stance on social issues. "His early opposition to the Vietnam War helped lead our generation toward resisting it," Rosenberg said. "Since moving to Indiana, I've felt closer to the zeitgeist here knowing he is a native Hoosier. And with the current war, and his outspoken opposition to it, I have felt that his voice of sanity was once again helping us get through these times. That voice will be missed."
Hugh Vandivier, a 1991 Wabash grad, had the chance to interview Vonnegut when the author visited Bloomington in the early 90s.
"He was so much the Hoosier that he often reminded me of the highly regarded elders in my family, who always had many stories to relate," Vandivier said. "I treated my interview with him as a conversation with one of those elders. Hell, he smoked Pall Malls like my father did."
Vandivier knew he had a rare opportunity to speak to the reclusive New Yorker, and he approached the interview with some trepidation. "As with many extraordinary opportunities in life, I have spent too much time deconstructing the questions I didn't get to ask him. I sensed that he was most comfortable being a Hoosier in New York than in his home state."
Vandivier also noted the work of Aaron Spolarich '08 who researched the Vonnegut family last summer as part of a Lilly Endowment-funded summer internship. "He's done real solid work on Kurt and his family," Vandivier said.
Campbell was Spolarich's mentor during the Present Indiana internship last year. "Aaron has been invited to speak at numerous sites, including the Atheneum in Indianapolis designed by Kurt Vonnegut's father," Campbell said. "Aaron has become in short compass one of the resident experts on this great American author."
Campbell's appreciation of the author was enhanced by a personal experience the day of Vonnegut's death. "My son, a high school senior, wrote me from Japan," Campbell shared. " 'Vonnegut was my favorite living author; he was like a saint. He was just such an enlightened person. He wasn't just a great writer; he was a great person; his personal live wasn't screwed up and full of contradictions.'"
The English professor saw in his own son the Vonnegut legacy. "It is remarkable that an author can have such an effect on young people – and that, like me, they will read him long after many other passions of their youth have expired."