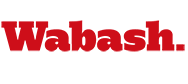 Sex, Lies, and Video to be Topic of Buckley's Lecture
March 28, 2007

Get directions to Wabash College Baxter Hall

Wabash College invites you to hear Stephen Buckley give a talk at 8 p.m. Wednesday, April 4, in Lovell Lecture Room in Baxter Hall. The title of Buckley's talk is "Sex, Lies, and Video: Public Discourse in the Age of the Internet."
Buckley is the managing editor of the St. Petersburg Times. Prior to joining the St. Petersburg Times in 2001, Buckley worked for more than a decade at the Washington Post, first as a metro reporter covering various beats and then as a foreign correspondent for five-and-a-half years, based in Nairobi, Kenya, and Rio de Janeiro, Brazil.
At the St. Petersburg Times, he has served as a national reporter, world editor, and since January 2005, managing editor. Buckley has won numerous journalism awards, including the Paul Hansell Distinguished Journalism Award from the Florida Society of Newspaper Editors, the National Association of Black Journalists first place award in international reporting, and the InterAction award for humanitarian reporting. He is a graduate of Duke University.
Sponsored by the Religion and English Departments, Lecture Committee, Malcolm X Institute of Black Studies, and Multicultural Concerns Committee, Buckley's talk is free and open to the public.