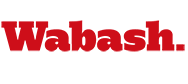 Expert on Negro Baseball Leagues to Speak Tonight
March 19, 2007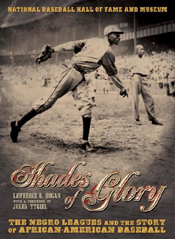 One of the nation's leading experts on Negro League baseball will speak at 8 p.m. Thursday at Wabash College.
Professor Lawrence Hogan, author of Shades of Glory, will lecture in Baxter Hall, Rm. 101. His lecture is entitled "Present at the Creation – and Everywhere Else as Well! Black Baseball in America."
Hogan has served as director of Out of the Shadows, the study of the history of African Americans in baseball sponsored by the National Baseball hall of Fame and the Office of the commissioner of Major League Baseball. The project helped spur the induction in 2006 of 17 pre-Negro League and Negro League players and executives to the national Baseball Hall of Fame.

Dr. Hogan is Senior Professor of History at Union County College at Cranford, New Jersey. He also has strong ties to Indiana. He served as a Visiting Professor of American Studies at Notre Dame in 1986-86 and holds a Ph.D. in American and African-American History from Indiana University.
While on campus he will visit with one of Professor Melissa Butler's classes and have lunch with students at the MXI. Hogan's speech is sponsored by the Wabash College Lecture Committee.