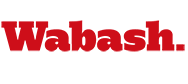 Visiting High School Students Competed for Scholarships
by Sam King, Journal Review

March 16, 2007

More than 300 students from across the nation visited campus over the weekend for Wabash's annual Honor Scholarship Weekend.

Click here to see photos from registration and the Activities Fair.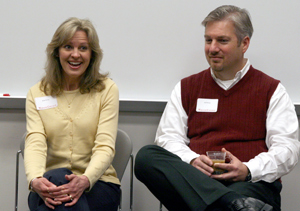 Of the 350, about two-thirds will end up actually attending Wabash, said Dean of Admissions Steve Klein. Wabash typically admits 650 students out of 1,400 applicants to make up a class of 250.
Click here to see photos from Friday night's Honor Scholarship Concert.
Each student was required to take four exams. Their cumulative scores on the tests — spanning English, math, a choice of science and a choice between a foreign language or history — are factored into scholarship money. The college will have more than $3 million up for grabs in the scholarship competition with the top prize being $20,000 per year for four years. The tests have no bearing on admissions to the college.

The weekend marked the 114th year Wabash has hosted the merit-based scholarship competition. Eighty-five out-of-state students were registered for the weekend from as far east as New Jersey and as far west as Arizona. Six international students also attended.

View more photos from the weekend.
In photos: Kathy and Jeff Owens, Josh Owens '07 parents, talk about their son choosing fraternity life with parents of prospective students.