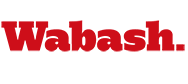 Ben Davis Football Coach Allen Joins Wabash Staff
by Brent Harris

March 14, 2007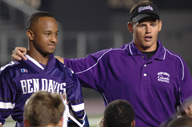 Ben Davis High School head football coach Tom Allen has accepted a position as special teams coordinator and defensive backs coach at Wabash College. He will also be an assistant track and field coach.
Allen served as the Giants' head coach for three seasons, compiling a 25-12 record after replacing high school coaching icon, Dick Dullaghan.
"It's been my lifelong dream to coach at the collegiate level, and to do so if and when the situation was right," Allen said. "The position at Wabash is the perfect opportunity for me.
"I'm excited about this opportunity because I'm going from a high school with a rich and successful football tradition to a college with a rich and successful football history. I have great admiration for Head Coach Chris Creighton and his staff. I know a number of former Ben Davis players who have had great football careers at Wabash and who are also successes in life."
Allen was the defensive coordinator at Ben Davis from 1998-2003 before being elevated to the head coaches' position after Dullaghan announced his retirement. Allen was part of three state championships won by the Giants. He also served as defensive coordinator at Armwood High School in Sefner, Florida, for two seasons and was the head coach and defensive coordinator at Temple Heights High School in Tampa from 1992-1994.
In addition to his duties as a football coach, Allen will work with the track and field program. He was an assistant track and field coach at Ben Davis for three seasons and has worked as an instructor at the Ben Davis Speed Development Camp since 1998. Allen was also an assistant track and field coach during his time at Armwood High School.
He graduated magna cum laude from Maranatha Baptist Bible College in 1992. Allen received a master of arts from Indiana University.
Allen replaces Jamie Lemmond, who plans to return to the East Coast to teach and coach.
"Tom Allen brings more to our coaching staff than just X's and O's," Creighton said about his new assistant. "We are replacing someone in Jamie Lemmond who is a ten on a ten-point scale as both a coach and a leader of men. Tom is also someone who can help make Wabash men better men.
"Tom has been the head coach and an assistant at one of the most successful high school football programs in the nation. It takes a high-energy person to be successful in a high-profile program like Ben Davis. I feel fortunate to be able to add Tom to our staff."
Wabash earned a share of the 2006 North Coast Athletic Conference football title after posting an 8-2 regular season record and a 6-1 mark in league play. The Little Giants became the first team to win back-to-back titles in the NCAC in five years after going undefeated in the 2005 regular season to win their second league crown.