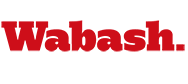 Bannon '76 to Give Haines Biochemistry Lectures
by Jim Amidon

March 14, 2007

Gary Bannon '76, one of the College's most acclaimed biochemists, will return to his alma mater today to give two public lectures as part of the Haines Biochemistry Lecture Series.

Dr. Bannon will give a general lecture at 12:00 noon Thursday on "Farms, Science, and Society." His talk will be presented in Hays Hall, Room 319. A light lunch will be served.

While on campus, he will also give a more scientific talk, "Allergy and Biotechnology: Perceptions and Reality" at 4:15 p.m. Wednesday in Hays Hall Room 319.

Bannon is the lead scientist in the Protein Sciences of Global Regulatory Division at Monsanto, Corporation, but his career began in education.

After receiving his master's degree from ball State and Ph.D. from Iowa State, the Wabash biology and psychology double major completed a Post-Doc at the University of Rochester in the field of molecular biology. He received the American Cancer Society's Postdoctoral Fellowship, along with the National Institutes of Health Postdoctoral Fellowship.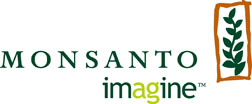 He would spend the next 17 years as a professor in the department of biochemistry within the University of Arkansas Medical School. He served as vice-chair of the department from 1997 through 2001, and in 1998 earned the rank of full professor.
Dr. Bannon left the University of Arkansas in 2001 to begin his impressive career with the Monsanto Company, beginning as manager of Allergy and Special Projects in the Product Safety Center. He's currently a team leader in the Protein Sciences Division.
Dr. Bannon has published literally scores of articles in academic journals, and he serves on the editorial review board for the Journal of Allergy and Clinical Immunology. He co-owns four US patents on research he has done on allergies. He was the co-founder of Panacea (now Seer), a start-up biotechnology company.
The Haines Lecture in Biochemistry is sponsored by the William J. and Wilma M. Haines Fund for the Study in Biochemistry, a fund endowed by Dr. Willaim J. Haines '40 and his wife Wilma J. "Shorty" Haines. The fund supports faculty-student research, equipment needs, and public programs related to the role of biochemistry in the College's science education curriculum.