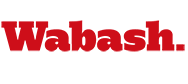 Students Visit Europe, USA, Indiana for Immersion Learning
by Howard Hewitt

March 12, 2007

Wabash students are settling back into the usual routine after spring break. Many went home for a week of rest and mom's cooking and a few probably found their way to warmer climates. But one of Wabash's newest and greatest traditions is spring break immersion learning.

Wabash men traveled the Hoosier state, the country and Europe to learn more in specific spring semester classes.

Most of those trips were documented daily with student-written blogs. Click on the links below to go to each trip's blog account of their learning experience.

Professors Stephen Dyson and Peter Mikek took a group to Brussels and Frankfurt to study the European Union.

German students had a full week to use their German language skills and learn more about Deutchland's culture. They were headquartered in Cologne.

A new trip this year took students to New York City, Washington D.C., and Atlanta to study African-American rhetoric and expressive cultural English. Professors Tim Lake and David Timmerman led that group.

J.D. Phillips made his annual pilgrimage to Prague with his senior math majors. The students spend the day in math research while enjoying the lively city at night.

Another group of students stayed much closer to home learning about marketing. The Marketing Immersion group headquartered in Indianapolis but made trips to Muncie and South Bend to study marketing and learn from Wabash alums. That trip is funded by Lilly Endowment.

Wabash art majors accompanied professors Doug Calisch and Greg Huebener to see some of the great art of New York City.

Eric Wetzel's BIO 22 to class went to Belize over spring break while the career services center again sponsored a New York externship program for the week.

This year's immersion learning is not over. Classics professor Jeremy Harnett will take a group of students to Italy in May to study Roman urbanism.