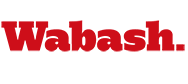 Glee Club Reunion Planned for Homecoming
March 1, 2007

Plans are already in the works for a reunion of Wabash alumni who sang in the Glee Club. This reunion builds on the fantastic turnout five years ago when close to 100 alumni returned to campus to catch up with one another and to raise their voices in song.

The reunion will be held on Homecoming Weekend, which is September 28-29, 2007.

While the precise program is still in the works, alumni who wish to return should mark the date on their calendars.

"Richard Bowen, our Glee Club Director, is very excited about bringing together alumni from many eras and unite them in song," said Alumni Director Tom Runge '71.

"The Glee Club is like another fraternity here," added Runge. "They're great ambassadors for the College and this reunion, on the 175th anniversary of the College, will give our current members a chance to meet the legends of old."

The highlights of the reunion will include an all-voice performance at the Homecoming Alumni Chapel; the Celebrating Leadership donor recognition luncheon; singing the National Anthem before the football game; and the Homecoming Concert Saturday evening.

Mark your calendars for September 28-29!