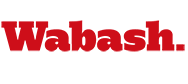 Career Expert Keynotes "Welcome to the Real World"
by Jim Amidon

March 1, 2007

The Alumni and Parent Relations Office is partnering with the Schroeder Center for Career Development to host "Welcome to the Real World" workshop on Monday, March 19.

The event is part of the LEAD program — Linking Education and Alumni Development — which is designed to prepare Wabash students for life after graduation.

"Welcome to the Real World will be held in Detchon Center's International Hall from 7:00 p.m. to 9:00 p.m.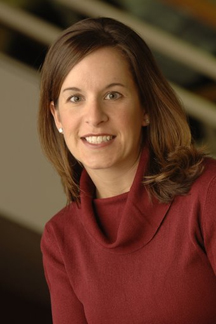 The centerpiece of the "Real World" seminar will be a keynote talk by noted author, commentator, and career coach Susan Strayer.
Strayer's vast experience includes ten years as a business and HR professional with and for Fortune 500 companies. She's unique because of her experience on both sides of career guidance and placement; her work today focuses on job seekers and how they can best prepare themselves for life in the "Real World."
"This is a crucial time for new employees and graduate students and our goal is to help them learn the best ways to make a successful transition from undergraduate life to their first postgraduate experience," said Schroeder Center Director Scott Crawford. "Susan is a dynamic and engaging speaker, and last year was by far our most popular presenter, according to the 2006 seniors."
"I've lived in both sides of the house: the corporate hiring suite where needs have to be met perfectly (and faster than you can say "hire"), and the job seeker's basement where hours of hard work don't always equal success," Strayer says on her website.
Staryer is currently on a national tour promoting her book The Right Job, Right Now: The Complete Tool Kit for Finding Your Perfect Career. The book is described as a "modern, end-to-end tool kit featuring everything you need to find the right career, embark on a successful job search, and succeed in your new job."
Stops on her tour include Harvard University, the Pennsylvania Institute of Technology, and a book party in Washington, D.C. She's also doing an interview on The View XM Radio show.
As the founder of University and Career Decisions Srayer works with individuals, companies, and universities in career management, organization development, and human resources strategy. Her performance strengths include: individual coaching and consultation, employer branding and recruiting strategy, human resources communication, and presentation and facilitation. She is the creator of the Kaleidoscope Career Model which serves as the basis for her brand new book, The Right Job, Right Now.
Strayer holds an MA in Human Resource Development from The George Washington University, and a BA in Communication from Virginia Tech. She is currently pursuing an MBA from the Owen Graduate School of Management at Vanderbilt University.
Seniors and young alumni interested in participating in the "Welcome to the Real World" program can click here to sign up through Wabash Works.
While on campus, Strayer will also be giving a lunchtime presentation on March 19 at 12:00 noon, sponsored by the Business Society (Phi Beta Lambda) and Career Services, titled "How to Start Your Own Consulting Business."