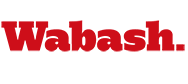 Ryan Morris is First Recipient of Rudolph Fund
by Jim Amidon

March 1, 2007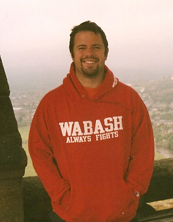 Kenneth Rhys Rudolph '05 (pictured right) was a remarkable student at Wabash College whose life was cut tragically short when he was killed in an automobile accident less than a year after his graduation.
Upon his death, Rudolph's family memorialized him with the establishment of the Kenneth Rhys Rudolph Memorial Fund for European Summer Study Abroad. The Fund provides need-blind financial support for a student or students from Wabash who choose to study in a European country during the summer.
Ryan Morris '08 has been selected as the winner of the first scholarship. Morris, a French major and biology minor from Glendora, California, will spend the summer in an IES program in Arles, France.
"By all accounts Ken Rudolph was the quintessential liberal arts student: widely read, provocative, articulate and passionate about intellectual matters in a broad sense," said history professor Rick Warner, who co-chairs the Off-Campus Studies Committee. "Ryan Morris also is a unique student: independently minded, pursuing a broad liberal arts education with specializations in the humanities and the sciences, fascinated with differences and connections within the body of humanity. Above all, Ryan's interest in understanding and crossing cultural barriers makes him an ideal candidate to experience the profound changes that study abroad can produce."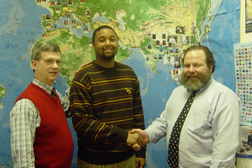 "I would like to thank the Rudolph family for their immense generosity and for their unwavering support of Wabash students," said Morris (pictured with Warner and David Clapp) after he was notified of his selection. "I feel so privileged to be the first student to receive this great honor. I've always wanted to study abroad but have been unable to do so because of a very busy class schedule.
A native of Fort Wayne, Indiana, Rudolph majored in religion and minored in philosophy while a student at Wabash. He served as editor-in-chief of the student political journal The Wabash Commentary, and brought to campus a number of nationally known political speakers and commentators, as well as leaders in the religious community. Rudolph studied abroad in Scotland the summer following his junior year, further enriching his Wabash educational experience.
"While in Arles, France, I plan to take advantage of every opportunity that I encounter and to really explore the culture and history of the city and its Roman origins," added Morris. "Devoted members of the Wabash community — like the Rudolph family — have made my experience here so meaningful and enriching. I can't thank them enough."
"The Off Campus Studies Committee was impressed by the caliber of the applicant pool," added Warner. "The decision was a difficult one."
Morris' explorations and study in France will be documented in a blog, which will be made public on the Wabash College web site.