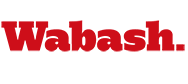 Appeals Court To Hear Arguments Today in Internet Case
by Howard W. Hewitt

February 23, 2007

The Indiana Court of Appeals will return to Wabash College Tuesday for a hearing on a Putnam County case that involves the Internet, stolen identity, and protected political speech.

The Court of Appeals regularly visits law schools, colleges, high schools and county courthouses around the state. The court will convene at 3 p.m., Tuesday, Feb. 27, in the Goodrich Room of the Lilly Library.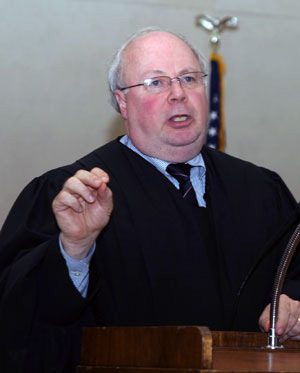 The panel will be the same three-some as last year. The Hon. James S. Kirsch, Patricia A. Riley, and Margaret G. Robb will preside over the hearing.
The hearing is a once-a-year opportunity to see the judicial system in action on a case with many current issues in play.
"In courses across our curriculum including in rhetoric, political science, history and even economics and chemistry our students study legal cases and proceedings from a liberal arts perspective," Professor of Rhetoric David Timmerman said.
"Having the oral argument on campus is a wonderful chance for them to see these cases come alive with the lawyers making the cases live and in person. To watch and hear an attorney answer questions from three judges on a particular case is a real treat - both the attorneys and the judges are engaging in many of the intellectual skills we work so hard to teach and learn here at Wabash - critical thinking, sound reasoning, clear oral expression - and they are doing it in a live setting concerning a real case and the lives of real people. "
The case stems from a February 2006 incident regarding a webpage that was created by a juvenile. The web page featured derogatory comments about Greencastle Middle School assistant principal Matthew Taylor. A delinquency petition was filed in March against the juvenile alleging the the acts, if committed by an adult, would have constituted identity deception and harassment. Additional harassment charges were added in May. The child was declared to be a delinquent child by the Putnam Circuit Court in June. The child was placed on nine months probation with various conditions.
The appeals hearing questions jurisdiction of the case, procedural questions, legal questions, and double jeopardy.
Timmerman urged students and the public to see how the courts work in person on a real case. He called it a unique opportunity for Wabash men.
"It is important for our students to see first hand how liberal arts' skills will serve them well in future, just as they are serving the lawyers and judges well now. It is also important for our students to see democracy at work with our open court system and all the safeguards in our legal system for petitioners and respondents. From its origin in ancient Greece, training in citizenship has been a foundational element of the liberal arts."
In photo: Hon. James Kirsch speaking at last year's oral argument.