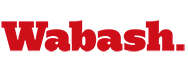 Wabash Mourns Long-Time Trustee Don Smith
February 23, 2007

Wabash College mourns the loss of long-time Trustee Don Smith '59. Don had led a courageous fight against cancer for many years and passed away at 6 p.m. Thursday.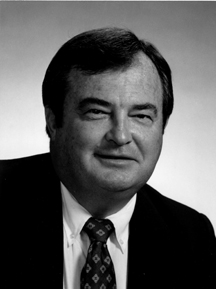 Don was an economics major and member of Phi Gamma Delta at Wabash College. He later went on to earn an M.B.A. from the University of Chicago and spent his career managing hospitals and nursing homes.
He served his alma mater in many ways, perhaps most importantly as the national chairman of Wabash's Capital Campaign for Independence and Excellence, begun in 1987, which raised a then-record $42 million. Gifts from that campaign bolstered Wabash's endowment and allowed for renovation of the Fine Arts Center, Lilly Library, and Detchon Center. Don was also a long-time leader in the Phi Gamma Delta Housing Corporation and was a driving force behind the construction of the new Psi Chapter house.
The president and owner of the health care company Henderson & Smith Corporation, Don was elected to the Board of Trustees in 1987, serving 16 years as an active Trustee, including many years as a member of the Board's Executive Committee. He was elected an Emeritus Trustee in 2003.
Don was an extraordinary example of civic leadership. He served on literally dozens of non-profit boards with special interest in the United Way, health care, and Wabash College. In 1994, he received the Alumni Award of Merit from the National Association of Wabash Men.
Don is survived by his wife, Nancy, and his children, Adam '86, Reid, and Lynn.
Funeral arrangements are being handled by Flanner and Buchanan Funeral Home at 325 East Carmel Drive in Carmel, Indiana. Calling will be from 4:00 p.m. to 8:00 p.m. on Monday, February 26 with funeral services following at 11:00 a.m. on Tuesday, February 27.
Memorial gifts may be made to the Smith Family Scholarship Fund at Wabash College. Click here to contact Carolyn Harshbarger for more information.