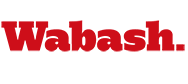 African American Art on Display at Wabash College
February 21, 2007

Get directions to Wabash College Fine Arts Center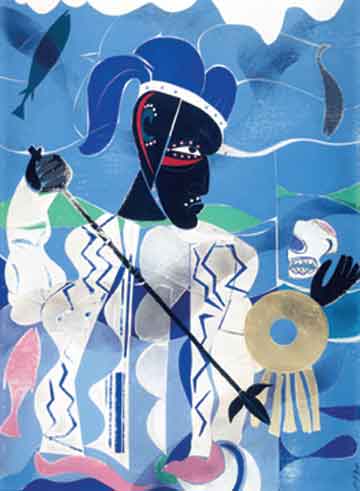 In celebration of Black History Month, the Wabash College Art Department is pleased to present the John and Norma Thompson Collection of African American Art in the Eric Dean Gallery beginning Monday, February 26 and running through April 5. John Thompson will be present for the opening reception from 8-9:30 p.m. on Monday, February 26. The public is encouraged to attend this free event.
The Thompson Collection is one of the leading collections of African American art in our country The wide scope of the collection historically surveys African American art from the 19th century to the present with special emphasis on mid and late 20th century abstraction. Beautiful examples by artists such as Jacob Lawrence, Robert Scott Duncanson, Alma Thomas, Allen Rohan Crite, Romare Beardon, and Sam Gilliam are included in this outstanding collection assembled by the owners over the last 20 years. The selection of works to be displayed at Wabash College includes paintings, drawings, and other two-dimensional works.
Thompson is an Indianapolis businessman who is owner of Thompson Distribution and First Electric Supply Co. He is also a past President of the Board of Governors for the Indianapolis Museum of Art and has been a major supporter of the arts in Indianapolis for over 20 years. Thompson is on the board of the National Bank of Indianapolis, one of the city's largest locally owned banks.
The Eric Dean Gallery is in the Randolph Deer Art Wing on the south end of the Fine Arts Center on Grant Street. Gallery hours are Monday through Friday from 12 noon to 5 p.m. and Saturday from 10 a.m. to 2 p.m.
Photo:
Artist: Romare Beardon
Title: Odysseus: Poseidon, the Sea