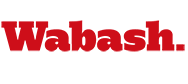 Expert on the Politics of the Muslim World to Speak
January 10, 2007

One of the nation's foremost experts on the politics of the Muslim world will speak Feb. 19 at Wabash College.

Vali Nasr, professor in the the department of National Security Affairs at the U.S. Navy's Center for Contemporary Conflict, will talk at 8 p.m. in Baxter 101, Feb. 19.

Nasr's works on political Islam have been published in many international journals and reviews. He has served as a consultant to the Department of State and provided expert testimony to the United States Senate. He is the author of five books, including "Democracy in Iran and The Shia Revival: How Conflicts within Islam will Shape the Future."

He is a frequent contributor and commentator on Islamic affairs in many national media outlets. He contributes to a blog site called TPM Café: Politics, Ideas, & Lots of Caffeine. He recently wrote about President Bush's proposed troop surge in Iraq.

"New troops will be in Iraq not to police the streets and hold the line against the creeping violence, but to expand the war by taking on the Shia militias. This is an escalation strategy. Will it work; maybe, maybe not. But it runs the risk that it may very well provoke a Shia insurgency — something Iraq has not so far witnessed. Thus far the U.S. has faced a Sunni insurgency (which by most estimates continues to account for 80 percent of U.S. casualties), and sectarian violence in which Shias and Sunnis are killing each other. Shia militias are violent, destructive and radical, but Shia militias are a very different problem from the Sunni insurgency. Shia militias, unlike te insurgency, are not targeting American troops.

"But it looks like the administration is set to change that. Over the past year Washington and its Baghdad embassy have alienated the Shia and undermined the authority of the more moderate Ayatollah Sistani. Anti-Americanism has grown in Shia ranks as they accuse U.S. of favoring Sunnis by focusing on Shia militias rather than Sunni insurgency. By going to war with the increasingly popular Sadr Washington runs the danger of losing the Shia altogether."

Nasr's talk will be titled "The Politics of the Muslim World." His appearance is being sponsored by the Wabash College Lecture Committee.