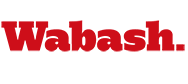 Shelbyville High School to Honor Coach Frank Barnes '29
December 28, 2006

Coach Frank Barnes '29 will be honored Friday night at Shelbyville High School for the 60th anniversary of the schools 1947 state championship.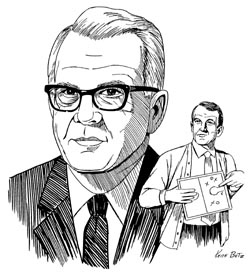 Barnes, a 1929 Wabash College graduate, led the Golden Bears to the state title with star player Bill Garrett. Garrett went on to play at Indiana University as the first African-American starter in the Big Ten.
The school will re-name its basketball court the Frank Barnes Court in the William Garrett Gymnasium.
Barnes also coached at Yorktown, Danville, Flora, and Jeffersonville, winning five sectionals, three regionals, one semi-state, and the one state championship. He coached for 30 seasons, 15 at Shelbyville, and had only two losing seasons in three decades.
Barnes died in 1996. The Friday night ceremony takes place during the Shelby Shootout Holiday Tournament featuring Shelbyville, Rushville, Indianapolis Roncalli, and a traveling Canberra, Australia team.