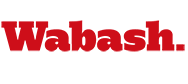 Annual Fund Gifts Open Doors for Students
December 18, 2006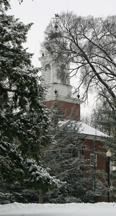 This holiday season please consider opening doors of opportunity for Wabash students by remembering them with a gift to the Annual Fund.
This fall, the College's Top Ten Percent Scholarship Program opened the door for over 170 high school students ranked in the top ten percent of their class to consider Wabash and qualify for generous scholarship awards. A Thanksgiving week immersion learning History Class Trip to Mexico opened the door for Wabash students to learn about different cultures at the historic sites of their studies. The revitalized Schroeder Center for Career Development is opening doors for current students to internship and post-graduate opportunities. Ongoing collaborative student-faculty research is opening the door to new discoveries.
These are but a few of the hundreds of examples of the ways in which current and future Wabash students benefit from gifts to the Wabash College Annual Fund. From scholarships to study abroad, technology to teachers—gifts to the Annual Fund have a profound impact on every aspect of the Wabash student experience. And just as Wabash students count on a quality liberal arts experience, we count on the continued annual support of Wabash alumni and friends to open doors of opportunity.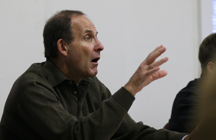 To date over 1,850 Wabash alumni and friends have made a contribution to the College. For those who are still in the process of making their annual gift, here are a few pointers:
1.) While the College's fiscal year runs through June 30, 2007, over 60% of donors make their gifts by December 31 each year for tax benefit purposes. Alumni and friends can make their gifts online by clicking here or by phone at 877-743-4545.
2.) Those alumni and friends who make a gift to the College may be able to double or triple the value of their gift if their employer offers a matching gift program. Click here to search for companies with matching gift programs.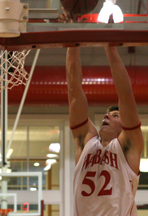 3.) Indiana residents can take advantage of the Indiana tax credit that allows up to 50% of a gift to Wabash to be deducted from state income taxes.
4.) Indiana residents who make a gift of $25 or more to the Annual Fund are also eligible to take advantage of the College's license plate program and help "Spread the fame of her honored name…"
Those who make an online gift by credit card should do so by December 31 to make sure they receive proper credit for the 2006 tax year. Gifts made via US Mail must be postmarked "December 30" to receive credit for the 2006 tax year.
Thank you for considering a gift in support of opening doors of opportunity for Wabash students!
Click on the links above to read more about the Top 10 program, immersion learning trips, Schroeder Career Center, and student-faculty research, all of which are changing the lives of Wabash students.