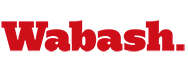 Jesse James '08 Wins Student Senate Presidency
by Andrew Hoffman '10

December 7, 2006

Junior Jesse James won the office of Student Senate President in Dec. 4-5 balloting. Junior Robert Boarman will be Vice President. James received 56 percent of the votes cast while Boarman received 54 percent. Overall voter turnout came in at 55 percent, and though there are no official figures for last year, Senate leaders believe roughly 25 percent voted.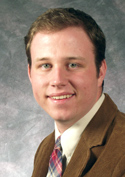 The increase in turnout was attributed to two factors. One was the inclusion of multiple polling sites located conveniently. The other factor was the use of a raffle. Each vote became a raffle ticket to win one of four prizes. The winners could choose a prize based upon the order in which they were drawn. The first choice was the 26-inch Phillips LCD TV, second the Xbox 360 with Madden '07, next a 30GB video iPod, and lastly the Playstation 2 with Guitar Hero II.
Accompanying the candidates on the ballot was an amendment to reduce the number of representatives per class from four to two. It failed to reach the necessary 66 percent only achieving 60 percent. A similar amendment was proposed last spring that reduced the number pf representatives from four to one; it failed to be ratified by only three votes. Ross Dillard, the Senior Senate Treasurer who favors such an amendment said, "The idea of lowering representation seems strange to students, but…right now students are over-represented to the point that managing the Senate itself becomes a bureaucratic nightmare."
This year was unique in that more data was taken than usual. There is specific data for turnout regarding each individual living unit, and while there was no competition the top three by percentage were: Kappa Sigma (81 percent), College Hall (75 percent), and then Beta Theta Pi (73 percent). Such data may possibly be used to determine more efficient polling locations in the future..
"I feel everything went off quite well," Greg Strodtman '07 said. We as Wallies can only hope this to be an omen for future Senate dealings. Data showed 453 students voted out of 818 possible.
Turnout Breakdown by Living Unit
Beta Theta Pi - 73%
College Hall - 75%
Crawford Hall - 44%
Delta Tau Delta - 50%
Kappa Sigma - 81%
Lambda Chi Alpha - 52%
Martindale Hall - 63%
Morris Hall - 66%
Phi Delta Theta - 22%
Phi Gamma Delta - 57%
Phi Kappa Psi - 35%
Sigma Chi - 20%
Tau Kappa Epsilon - 71%
Wolcott Hall - 64%
Campus-Owned Housing Units - 59%
Non Campus-Owned Housing Units - 30%
In photo: Jesse James '08
Hoffman is a Bachelor staff writer.