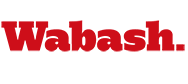 Healthcare Professionals Discuss HIV and AIDS
by Brandon Stewart '08

November 29, 2006

A whole host of organizations banded together to present a panel on HIV and AIDSs Tuesday night. The panel was sponsored by the Malcolm X Institute of Black Studies, the International Students Association, 'shOUT, and the Gender Issues Committee. According to college physician Dr. John Roberts '83, it was the first of its kind during his tenure at the college.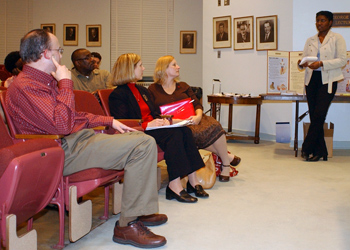 The five panelists assembled were Dr. John Roberts '83, Chris White, Christine Amidon, and Byron Reynolds and Marcus Sanders of Brothers United in Indianapolis. The panel spoke to a small group of students in Baxter Hall.
Dr. Roberts gave a presentation citing figures from UNAids and the Center for Disease Control. Among the startling statistics in 2005, there were over 2.8 million deaths worldwide due to AIDS. 2005 also saw over 24.5 million infected individuals in sub-Saharan Africa with only 1.4 million in North America. Behind Africa, Southeast Asia is becoming a source of concern for many health professionals as the number of infected individuals has been steadily increasing in recent years. Dr. Roberts reported there were over 7.6 million people with AIDS in that part of the world during the 2005 year.
New infections are also a source of concern for those actively engaged in the global fight. There were roughly 11,000 new HIV infection per day during 2005.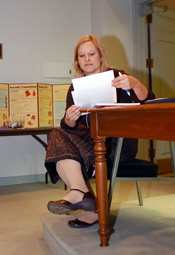 Chris Amidon spoke more about the problem locally as it relates to the state of Indiana and Montgomery specifically. She also took some time to reflect on more personal anecdotes of dealing with AIDS patients during her time as a health care professional.
Amidon said there have been 28 AIDS cases reported in Montgomery County since 1985.
Chris White, a family nurse practioner, spoke on accountability as it relates to this epidemic. She stressed the motto of the week, "know your status."
She advocated for people to take the time to be responsible and to make sure they got tested. White also suggested that perhaps Wabash should look into offering HIV testing on campus. During her time at South Bend, she had been involved in a program that provided that opportunity for local college students.
The panel ended by representatives from Brothers United talking about their organization. According to its website, Brothers United of Indianapolis "provides HIV/STD prevention, education and awareness to the African-American Gay / Bisexual, Same Gender Loving Men and Transgender communities of Marion County, Indianapolis." It is a source of education and resources for people with AIDS, providing information on the disease, counseling resources, contraceptives and other methods of protection and disease prevention.
Dr. Cheryl Hughes was a little disappointed that not more students attended the event. "It was informative and important," she said after the lecture.
Tuesday night's lecture was just the first lecture of Aids Awareness Week. 'shOUT and the Gender Issues Committee will co-sponsor the screening of Philadelphia Thursday evening at 8PM in the first floor classroom of the MXI.
In photo: Top left, Amina McIntyre, Assistant Director of MXI, introduces panel members Dr. John Roberts, Chris White and Chris Amidon. At right, Amidon talks about local and state AIDS statistics.
Photos by Elijah Sanders '10