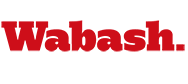 2006 Monon Bell Telecast Parties
by Michael Warren

November 16, 2006

Wabash alumni, parents, and friends attended approximately 50 different telecast parties organized in various cities throughout the country. Several hundred people witnessed the 23-20 Wabash victory over DePauw in the 113th Monon Bell Classic even though they were unable to get to campus that day.

We have received reports from several party hosts and many included photos. Photo Album#1 and Photo Album # 2.

Many thanks to each and every Wabash alumnus who served as a party host/organizer. Your efforts to bring the game to everyone in your area are much appreciated.

Wabash now leads the overall series with a record of 53-51-9.