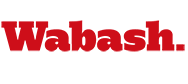 Author David Leavitt to Read Works, Discuss Movie
November 9, 2006

Award-winning author David Leavitt will be on campus Monday for a reading of his work and discussion of the film Brokeback Mountain.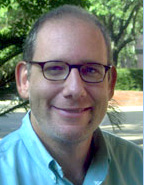 Leavitt, a professor of creative writing at the University of Florida, will read from his work at 4:15 p.m. Monday in 216 Center Hall. He is the author of novels The Lost language of Cranes, Equal Affections, and The Body of Jonah Boyd. He also wrote the non-fiction books The Man Who knew Too Much: Alan Turing and The Invention of the Computer and edited The Penguin Book of Gay Short Stories.
His work has appeared in many national newspapers and magazines. He previously taught at Princeton University. He is a recipient of fellowships from the national Endowment of the Arts, the Guggenheim Foundation and the Institute of Catalan Letters in Barcelona, Spain.
Monday evening he will join matt Brimm '94 to discuss the film Brokeback Mountain. The film will be shown at 7 p.m., Sunday, in the Korb Classroom. Leavitt had a widely read piece on the film published on Slate Magazine's popular website.