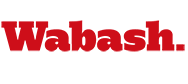 IAWM Offers Career Advice To Students
by Tom Runge

October 26, 2006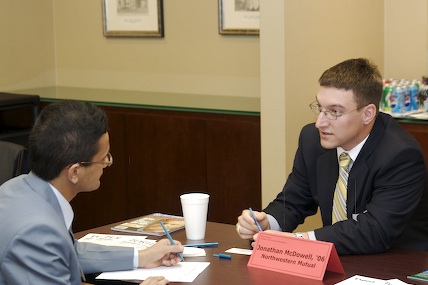 Wednesday, October 26, 2006. Over 20 members of the Indianapolis Association of Wabash Men gathered this evening to offer career advice to over 30 Wabash students. Alumni from Art Baxter '56 to Jonathan McDowell and Matt Boston, Class of 2006, gathered to talk with our students and explain their personal roadmap to their current position.
Several of our students were seniors – Josh Owens and Robert Van Kirk among them. But younger students, like Will Hoffman '10 and Darryle Tandy-McKenzie '09, were also exploring options and seeking advice.
The law firm of Barnes and Thornburg hosted the event. The downtown location was perfect – other than the traffic snarl caused by a mere 55,000 FFA convention attendees!
One alumnus mentioned he had experienced 7 different careers during his professional life. His sage advice was sought by many of our young men.
Thanks go to the Schroeder Center for Career Development staff: director Scott Crawford, assistant director Stephanie Hopkins, and internship coordinator Kyle Dunaway for their effort in making this a big success. Thanks also to Dave Reed '89 for leading the efforts of the IAWM and also to Paul Jefferson '92 for the use of the Barnes and Thornburg auditorium.
Photo: Jonathan McDowell '06 discussed careers with Wabash senior Manbar Khadka
For more photos, click here.