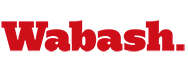 Lafayette Alumni Shed Sweat and Blood
by Andrew McGlothen '05

October 16, 2006

On a chilly Saturday morning, eight Lafayette-area Wabash alumni and two family members arrived at the Habitat for Humanity offices for a morning of hard work. They got just that.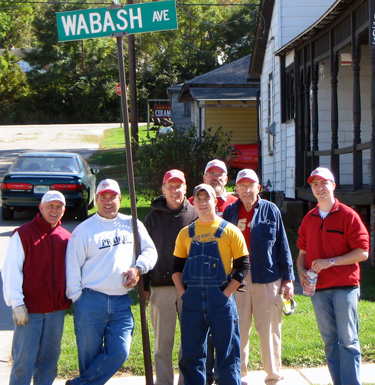 While Dave Schrader '82 went to pick up the two-man auger, five alumni headed over to a completed site to reinforce a retaining wall with mulch. John Blair '54 took charge of ensuring an even distribution as Andy Dziubinskyj '71, Andrew McGlothlen '05, Joe Motuliak '05 and Ralph Rohrer '74 filled wheelbarrows with mulch.
See photo album from the Lafayette mens' work by clicking here.
Lou Fenoglio '81, his daughter Jenna Fenoglio and Dave Knott '69 headed over to prepare the primary site for construction of a privacy fence with the aid of Schrader. The team split between painting the fencing and preparing the fence line. When both teams reunited at the primary site, they finished the placement of the 11 posts in spite of some rather impressive rocks that inhibited the auger and inspired an impromptu ode to glacial till not unlike a certain Joyce Kilmer poem.
The following day, the Lafayette alumni hosted a Monon Blood Drive, inviting area DePauw alumni to join them for a little competition. Jan Koehler, mother of Clay Koehler '08, arranged a space in Colombian Park, and seven Wabash alumni and parents showed up to donate as well as three DePauw alumni.
DePauw alumna Beverly Bryan was impressed by the organization and vowed to develop an alumni association for DePauw in Lafayette in order to increase competition next year for a project everyone hopes will continue to grow.
By the end of the weekend, a total of ten Wabash alumni, three parents and two family members came together for the benefit of the Lafayette community.