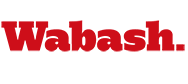 Hampden-Sydney Students Wrapping up Visit Today
by Brandon Stewart '08

October 16, 2006

The four Wabash students who visited Hampden-Sydney College in Virginia are back on campus full of enthusiasm over the things they learned at the nation's 'other' all-male college. Two HSC students arrived at Wabash Sunday night as the second half of the exchange visit. They will finish their visit Tuesday and fly back to Virginia.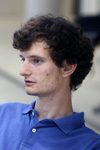 The two members of The Tiger, Jeremy David Forest '08, editor and Michael Rutkowski '07, business manager, arrived on the Wabash campus early Sunday evening. They attended classes Monday, met with swim Coach Peter Casares and were welcomed during a small reception Monday evening.
Today they will visit a few classes but also meet with Dean of Students tom Bambrey, Dean of the College Gary Phillips and President Patrick White. They will also be talking to the media about their experience.
Just as the four Wabash students were at Hampden-Sydney during their fall break, Jeremy and Michael are similarly using their break to learn about Wabash. The Wabash delegation was Brock Johnson '07, Brandon Stewart '08, Sean Clerget '09 and P. Campbell Robbins '09.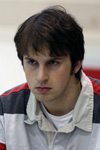 The men spent all of Thursday and Friday taking classes and meeting with faculty, administrators, and students. However, during informal discussions with one another, similar comments kept creeping up. "One of the more noticeable differences was the structure and size of fraternities," said Clerget, "With fraternity involvement hovering around 30 percent, it's a much different than at Wabash."
However, Stewart was quick to mention that the group did notice their share of similarities. "There were several differences," he said, "but they seem to be only skin deep. The comments I kept hearing, the way everyone kept describing the place … they could have been talking about Wabash."
Although much of the trip was organized in an effort to pack in as much as possible in two days, the Wabash students were given free reign to talk to as many people as possible to get a authentic feel for the school. Robbins was drafted to write about academics, while Stewart was to focus on student life and Clerget on athletics. Johnson was entrusted as the group photographer, although he performed equally well in his role as journalist. Their thoughts and reflections will be chronicled over the next few weeks in the pages of the Bachelor and The Wabash Commentary along with those of their counterparts from The Hampden-Sydney Tiger.
Hampden-Sydney College is a small, private liberal arts college located in Hampden-Sydney, Virginia. The 10th oldest college in the nation, HSC was founded in 1775 and has a current enrollment of roughly 1100 men. For more information, please visit the Hampden-Sydney college website.
On Homepage: Forrest, left, and Rutkowsi interview swim coach Peter Casares. Above: At right, Rutkowsi and lower left, Forrest.