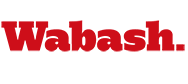 Wabash Men 19 Strong for Denver Project
by John Panozzo '89

October 15, 2006

Wabash Day in Denver saw 19 alums, friends and family participate at the Karlis Family Center. The Karlis Center's mission is to "help people overcome child abuse, domestic violence and homelessness to become safe, strong and self-reliant."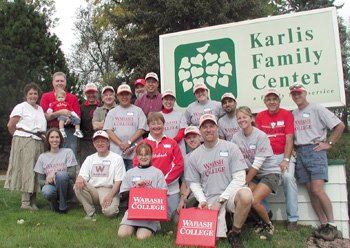 We raked leaves, cleaned gutters and continued some landscaping projects started last year by planting more flower bulbs, bushes and shrubs throughout their front entrance and backyard playground area. The Center is very appreciative of our continued efforts as they do not have a grounds maintenance person and depend entirely on volunteers for this type of work.
I'd also like to report another project directly related to Wabash Day that took place last month. At one of our planning meetings in August, a woman overheard us talking about our plans to do a volunteer project. She joined our table and informed us of the challenges providing basic supplies to the mentally ill where she worked. Her plea led to a phone call to Goodwill Inc. and some delivery coordination efforts mainly by Harry Phillips '65, and long story short our planning meeting resulted in several hundred pairs of underwear being delivered to the patients at Ft. Logan Mental Institute in Denver. With many of their patients being homeless this service was graciously received. Just another example of a small action resulting in benefit for many.