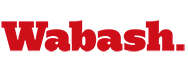 Four Wabash Men Arrive at Hampden-Sydney
by Brandon Stewart '08

October 10, 2006

Wednesday evening marked the beginning of fall break for the men of Wabash College. For most, that meant packing some bags. But for four Wabash men, the break will be a very unusual one. They are visiting Hampden-Sydney College in Virginia, one of three remaining all-male colleges in the United States.

The four students flew out of Indianapolis Wednesday evening to Richmond, Va. Today they will visit classes, meet with the Dean of the College and take part in a welcoming reception at Skiptop Cottage. Most of Friday will be interviews with campus and student leaders.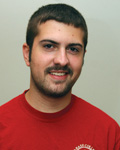 Although certain to be a special trip for the attendees, the venture is itself special as it marks several firsts. The trip marks the first joint venture between The Wabash Commentary, Wabash's conservative journal and the Bachelor, the weekly campus newspaper.
Brandon Stewart '08 and Sean Clerget '09 are the two representatives from TWC, while the Bachelor is sending Brock Johnson '07 and Campbell Robbins '08.
The trip also marks the first step in what many hope will be greater communication between the two colleges.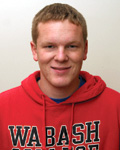 "I hope to help build a friendship that will last for years to come," Clerget said. "Wabash and HSC are both successful all-male institutions. I hope to learn some of what has made them so successful and hopefully they will learn from us as well."
Other students are excited about the opportunity as well. "The trip should be very fruitful." Johnson said. "This is an opportunity to get an insider's view into how another institution operates - everything from curriculum to student housing."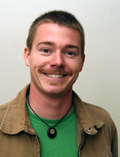 Brock's expertise as a photographer made him a great candidate for the joint venture. "The main purpose I was asked to go on the trip is that I am a photographer, and I can therefore document the trip visually."
His photos will be used in the weeks following the trip by both TWC and the Bachelor as the two publications work together to best share their experiences.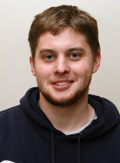 Jeremy David Forrest '08 and Michael Rutkowski '07 will be representing the Hampden-Sydney Tiger. The two students will arrive in Indianapolis Sunday night.
Much of Monday will be set aside for the students to visit Wabash classes. They will also be welcomed at an early-evening reception in Detchon. Forrest and Rutkowski will depart Tuesday evening.
In photos: Top to bottom, Stewart, Clerget, Johnson and Robbins.