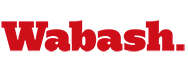 College Ensembles Shine at Homecoming Concert
by Steve Charles

October 9, 2006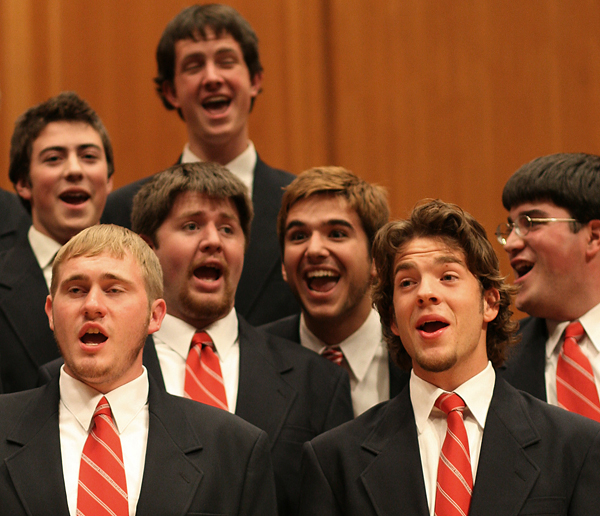 The Wabash Glee Club brought the Salter Hall audience to its feet during the final number at Saturday night's Homecoming Concert.
Their rousing and playful performance of "There's Nothing Like a Dame" from Rodgers and Hammerstein's South Pacific capped an entertaining and remarkably diverse hour of samplings from four of the College's music ensembles (Click here and here for photo albums).
Wamidan, the College's world music and dance group under the artistic direction of David Akombo, opened the concert with "Njanjanjanyi", a welcoming song from Uganda. Led by choreographer and drummer Sister Stella Sabina Santana, the dance and drumming piece included students and staff from Wabash, DePauw University, and Crawfordsville High School. The Wabash and DePauw contingent includes students and instructors from Uganda, Kenya, Ghana, Nigeria, and South Africa.
Wamidan's welcoming song was followed by two very different works—one by Johann Sebastian Bach, the second from John Philip Sousa—performed by the Wabash Brass Ensemble, directed by Professor Peter Hulen.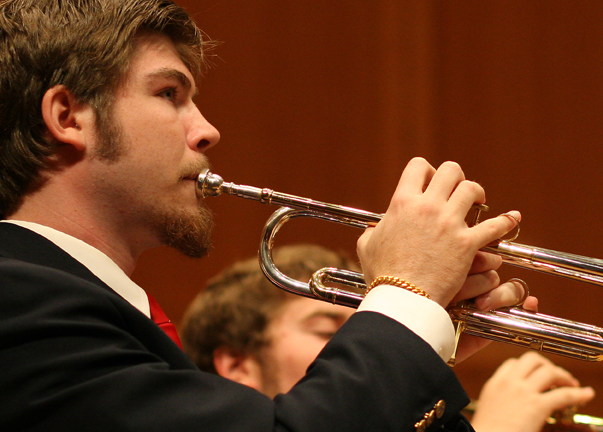 Steve Robinett and the Wabash Jazz Band got the band in the mood for the Glee Club's rousing finale, playing works by Neal Hefti and Count Basie which included some of the College's most gifted musicians in brief improvisations.
Leading off with "Old Wabash," Glee Club Director Richard Bowen invited alumni to join the group for "Alma Mater" before the students' fun-loving take on the South Pacific tune inspired a standing ovation—a promising beginning to the College ensembles' concert season.
On homepage: Phil Towne '10 plays trombone during Brass ensemble performance.