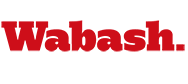 Group Strives to Empower East African Women
by Steve Charles

September 26, 2006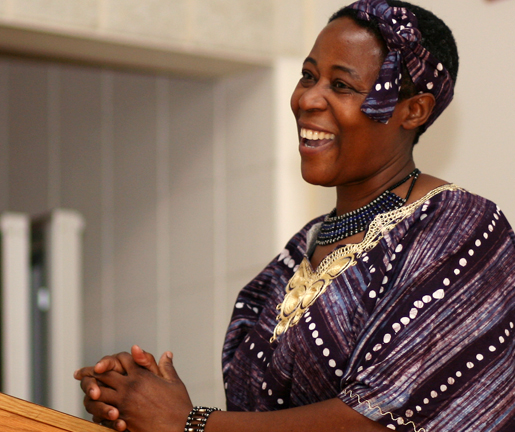 Wabash music professor James Makubuya thought he knew all about his native Uganda. An ethnomusicologist and master player of many of the country's folk instruments, Makubuya has traveled throughout the nation researching its music, dance, and culture.
"I thought I had seen everything," Makubuya said during a Monday night presentation in Korb Classroom entitled "Traditions in Transition: The East African Case of Female Genital Cutting."
"I thought I knew all about my country," Makubuya said. "But this opened my eyes."
Makubuya and Wabash Media Specialist Jeana Rogers got a firsthand look last summer at the oppression of women among two peoples of Kenya and Uganda when they accompanied Sister Stella Sabina Santana for two weeks in her efforts to raise awareness and support for SITEAW (Shifting Ideas Through Education for African Women). Born in Uganda herself, Sister Santana founded the group, which endeavors to empower women with basic rights disallowed among some groups through existing traditions. Wabash partnered with SITEAW in documenting the oppressive traditions and the denial of basic human rights they engender.
The group filmed presentations given by male and female villagers depicting the domestic violence, the inheriting of women by male family members, and other gender discrimination that thrives under these traditions
The SITEAW film team also interviewed several "surgeons"—women who perform the genital cutting ritual.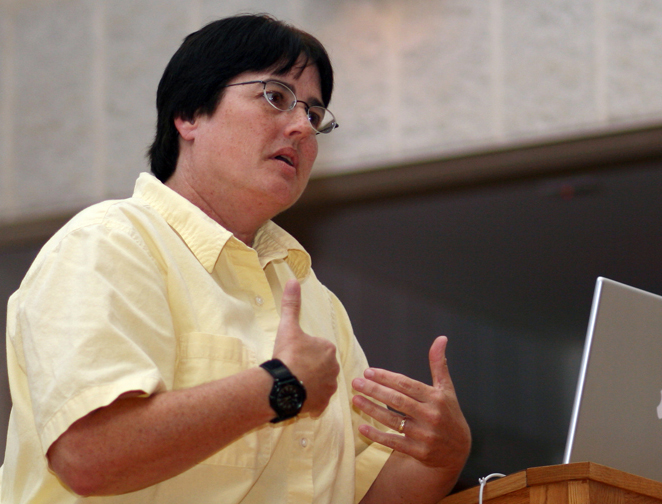 "These women talked about how the spirits had called them to this," Sister Santana said. But these deeply ingrained traditions retard the social, personal, intellectual, emotional, and spiritual lives of women and girls, she added. The presentation included film clips showing the dances performed before the ritual, as well as interviews with women who described the pain, bleeding, and emotional repercussions of being cut.
Jeana Rogers, who filmed the documentary and is completing editing on the project this fall, called the trip "a life-changing experience.
"To see people living in such poverty was heartbreaking, but the spirit of the people was amazing," Rogers said. She recalled her interviews with girls scheduled to be circumcised in December.
"They didn't want to be circumcised, but they felt the pressure to be," she said. "They know they'll be discriminated against by their peers and in their villages if they're not circumcised."
Sister Santana added that in some villages, an uncircumcised woman would not be allowed to go to the granary or draw water, and would not have voice in the community.
"On the one hand, I understand this is their tradition, and who am I to come in from the outside and try to change it," Rogers said. "But I think the people should have a choice. Education is the key. We can't change this from the outside; they must do it from the inside with education."
Describing the extraordinary hospitality shown the SITEAW group during their visits to the villages, Rogers recalled how some of the women would kneel in front of her in greeting.
"This made me uncomfortable, so I asked Sister Stella what to do," Rogers said. "She told me, 'When someone is on their knees before you, reach out your hands and help them up."
Read more about SITEAW.