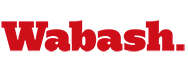 Hootie and Blowfish Concert Tickets on Sale Now
by Gary James '10

September 14, 2006

This National Act, the largest entertainment event of the fall term, is less than a month away. As the weeks wind down to the October 7 performance in the Allen Center's Chadwick Court, the Senior Council Activities Committee (SCAC) continues to devote many hours to making this year's National Act, featuring 16-time platinum selling group Hootie and the Blowfish, an unforgettable one though some students have knocked the band choice.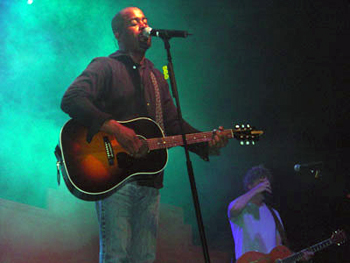 Pre-sale tickets become available to Wabash students on Monday, September 18 and can be purchased for $15 in the Allen Center Lobby between 12:30 p.m. and 1:30 p.m.
"Pre-sale tickets are available to Wabash students and community for their friends and family before sales are opened to the general public," SCAC chairman Chris McNicholas said.
Wabash students can, of course, attend the concert free of charge; however, contrary to previous years, students do not need tickets to enter the concert. They need only to show their IDs at the door.
Tickets will become available to the general public Monday, September 25 through October 6 on weekdays in the Allen Center Lobby between 12:30 p.m. and 1:30 p.m. or in the Box Office of the Fine Arts Center, 1:30-4 p.m., at same price. Chadwick Court will open at 7 PM Saturday, October 7, 2006. An opening act is scheduled to perform at 8 p.m., and Hootie and the Blowfish is set to take stage at 9 p.m.
The two-member SCAC leadership, formerly known as the Student Senate Activities Committee (SSAC), under faculty advisor Coach Steve House plans the National Act for each semester. Former acts include O.A. R., Pat Green, and the Roots.
Planning for the current act began last semester. According to McNicholas '07, the committee has used its $63,000 budget not only to book the band through an Indianapolis-based talent agency but to secure police security, to hire on and off-campus production assistance, and to purchase a protective floor-covering system for Chadwick Court.
"It's definitely shown me how complicated a process it can be to find an act that's going to make the most amount of people excited while at the same time staying in the budget constraints," McNicholas said.
'Complicated' becomes an understatement when a certain 106-member Wabash Facebook group created by Justin Liedel '09, "Give 1994 its National Act Back!" comes into play.
The group description reads, "It's good to see that the SSAC chose to avoid picking a band that would only appeal to a minority of Wabash men by choosing a band that wouldn't appeal to anyone. Let your voices be heard – otherwise we'll have Ace of Base opening for Meat Loaf at the spring show."
SCAC Chairman McNicholas had little response to the Facebook group's concerns. "We have to take stuff like that in stride. In the past, when we put it up to the student body, it didn't turn out well. Or most people who went didn't have good things to say about it," referring to last year's fall national act, the Roots.
James is a member of the Bachelor staff.