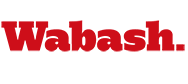 Psychologist Discusses Effects of Abortion on men
by Brandon Stewart '08

September 6, 2006

A psychologist with a PhD in Developmental Psychology, Dr. Catherine Coyle has credentials. And Tuesday afternoon, she brought them to bear in her lecture entitled, "Men and Abortion." Sponsored by The Wabash Commentary, Dr. Coyle was one lecturer in a week-long series of events in TWC's pro-life week.

Dr. Coyle's presentation focused on her research into the very underdeveloped study of the effects abortion has on men. She discussed the tendency of men to want to "stuff it" or repress their emotions to appear calm and assured for their wives or girlfriends, regardless of whether they actually felt so at ease. She cited statistics showing that the repression and inability to get permission by society to feel bad about the abortion led many men to develop symptoms of post traumatic stress disorder.

Dr. Coyle also pointed to the legal precedents surrounding men's rights in the abortion decision. The prevailing legal standard in regards to men's right in the abortion decision is that one does not exist. The Roe v. Wade decision was based on the premise of a woman's "right to privacy". Therefore men are given no legal right to influence whether a pregnancy is carried to term or not.

"Now the law lets men who don't want to do right thing can flee," said Dr. Coyle, "and those who do have their hands tied by the law."

After her lecture and PowerPoint presentation, Dr. Coyle opened the floor for questions. There was a lively back and forth between Dr. Coyle and the audience and a pleasant mix of contrasting viewpoints. A majority of the questions centered on whether those pushing a pro-life agenda do more harm than good. Jim Stephens '07 suggested actions like the display of crosses on the mall by the Commentary last week send a message to women who have had abortions of shame and that what they have done is wrong. He suggested that a more healthy solution would be to work at the causes for abortion.

Coyle responded everyone has a right to freedom of expression. She related for the audience how, as an undergraduate she would tell others that although she was opposed to abortion, she didn't feel as if she could tell others what to do. Later, she recalled she felt ashamed for her complacency.

"I came to realize that I was just being a laissez-faire coward. How could I say that I would never do something because I found it morally objectionable and yet would refuse to champion against it. If you feel something is wrong, you have to stand up against it."

Royce Gregerson '09 responded that there is a difference to an amoral society in which no one is told that they are wrong and one in which morality is a guiding principle. For those who feel abortion is wrong, they are compelled by what they see as their moral obligation to advocate against it.

The pro-life program continues Wednesday evening with a lecture by Sally Winn of Feminists for Life of America, a feminist organization that believes if one is to be pro-woman, she must be pro-life. The lecture is a joint sponsorship between The Wabash Commentary and the Gender Issues Committee. Ms. Winn will be speaking on "Refuse to Choose: Reclaiming Feminism." The lecture will be held at 8 p.m. in Hays Hall 104.