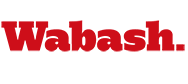 U.S. News College Guide Again Honors Wabash
by Jim Amidon

August 18, 2006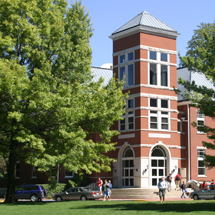 Wabash College is ranked 51st among the nation's best liberal arts colleges in the U.S. News & World Report 2007 College Guide. The popular college guidebook also ranks Wabash as the nation's 14th best value in its "Great Schools, Great Prices" section.
"Certainly the college experience consists of a host of intangibles that cannot be reduced to mere numbers," write Robert Morse and Samuel Flanigan when explaining the methodology of the U.S. News rankings. "But for families, the U.S. News rankings provide an excellent starting point… If you combine the information in this book with college visits, interviews, and your own intuition, the rankings can be a powerful tool in your quest for college."
Wabash has been a top-20 best value in the U.S. News College Guide for more than a decade. The College's generous scholarship and financial aid programs make it an affordable liberal arts education for most families, regardless of financial circumstances. According to the U.S. News College Guide, "Only schools ranked in the top half of their categories are included, on the premise that the most significant values are among colleges that are above average academically."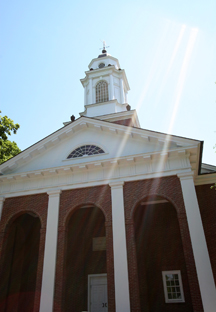 "Wabash College always benefits when third parties acknowledge the strength of its program," said Dean of Admissions Steven J. Klein. "These guides give us greater visibility on a national scale, which means families are more likely to put Wabash on their list of colleges to consider."
Wabash will welcome 274 new students to campus on Saturday, marking the fifth straight year the college has met or exceeded its admission goal. Wabash's 870 students come from 35 states and nearly two-dozen foreign countries. The college boasts innovative programs that include student-faculty collaborative research; international immersion learning trips; Indiana and small business paid internships; the Summer Business Immersion Program; and study abroad in unlimited programs around the world.
"Ultimately, rankings can't pick the right college for you," added Dean Klein. "Students have different interests and learn best in different environments. It's a very personal decision."
The rankings published by U.S. News in its 2007 College Guide are based on several measures, including peer assessment (25%), graduation and retention rates (20%), faculty resources (20%), selectivity (15%), financial resources (10%), alumni giving (5%), and graduation rate performance (5%).
Wabash College is included in former New York Times Education Editor Loren Pope's book, Colleges That Change Lives, which is now in its third edition and is widely believed to be a good starting point for families beginning college searches. Additionally, Wabash is included in the Intercollegiate Studies Institute's new guidebook to 50 All-American Colleges.