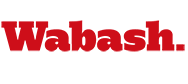 Chicago Golf Outing Draws Big Crowd
by Tom Runge

August 16, 2006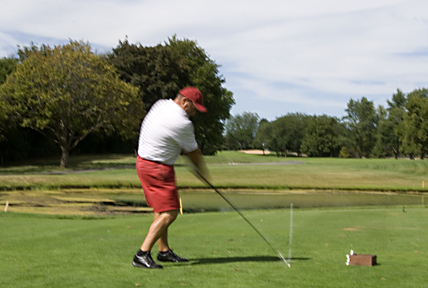 August 14, 2006. The annual Wabash Club of Chicago Golf Outing, held this year at the St. Charles Country Club, drew the biggest crowd in memory. Over 70 golfers hit the links on what could be described as a perfect day, weather wise. Temperatures in the high 70s, low humidity, and light winds made for some great golf.
The winning team, at 10 under par, was Ray Jagielski, Jr. (son of Ray, Sr. '75), Mike Krolicki, Jim Kulik, and Earl Kerbs.
President Pat White attended the dinner and offered his initial thoughts on Wabash. President White mentioned he had already found the stories of Wabash men very moving and he is excited about the opportunities the future offers to the College.
Once again the Wabash Club put together a great raffle after the outing. Two free airline tickets, golf clubs, apparel, and many other items made for a spirited raffle.
Many thanks go out to the Following:
• Greg Jania '93 – Wabash Club of Chicago president and program emcee
• Eric Schoettle '93 – outing organizer
• John Collins '76 – host member of the St. Charles Country Club and major raffle prize contributor
• John Smith '84 – donor of the airline tickets (once again)
For more photos, click here.
Top photo: Terry Endsley '77 hits one straight as an arrow.