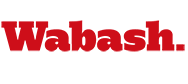 Ides of August to be Presented on Friday
August 16, 2006

Get directions to Wabash College Hays Science Hall

Wabash College's annual Ides of August program will be presented in Hays Science Hall, Room 104, Friday, August 18. The Ides of August is the College's traditional forum for faculty and staff members to discuss their recent projects. Featured on Friday's program are:

8:30 First Session: "The History and Economics of Women's Work"

8:30 Michelle Rhoades, "Prostitution in France, 1914-1918: A Reassessment"

8:50 Joyce Burnette, "Were Women's Wages Customary"

9:10 Audience: Questions and Comments

9:20 Session Two: "Student Life and Student Formation"

9:20 Todd McDorman, "More on Learning about Living: A Comparative Analysis of a Residential Liberal Arts College and a Research University"

9:40 Brenda Bankart, "First Year and Senior Memories of Influential College Experiences"

10:00 Audience: Questions and Comments

10:40 Session Three: "Reading the Literary and Visual"

10:40 Jeremy Hartnett, "Explaining Nothing: The Aesthetic of Austerity on Roman House Facades"

11:00 Brian Tucker, "The International Imagination in 19th-Century Germany"

11:20 Gary Phillips, "Genesis, Genocide, and the Art of Samuel Bak: Unseemly Reading After the Holocaust"

11:40 Audience: Questions and Comments

1:30 Session Four: "The Language of Politics and Law"

1:30 Yvonne M. Pitts, "Insanity and Medical Authority in Nineteenth Century Kentucky Inheritance Disputes"

1:50 Stephen Dyson, "Using the Words of Politicians to Infer Key Psychological Characteristics: New Data on British Prime Ministers"

2:10 Audience: Questions and Comments

2:50 Session Five: "Life in and Out of the Lab"

2:50 Amanda Ingram, "What's Lovegrass Got to Do with It?"

3:10 William Turner, "Wabash Summer Institute in Algebra"

3:30 Audience: Questions and Comments

3:50 Final Session: "Learners and Life: Travel and Education"

3:50 Rick Warner, "Linking our Worlds: Service Learning in Panama"

4:10 Joy Castro, "The Ecology of Residency"

4:30 Greg Redding, "Collaborative Research in German-American Studies"

4:50 Audience: Questions and Comments

The public is welcome at the Ides of August program.