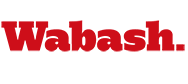 Wabash Finishes 05-06 Fundraising Year with Modest Increases
by Joe Klen

August 7, 2006

The books are now closed on Wabash's 2005-2006 fundraising year. The College finished with 3,843 alumni making a gift for 37% alumni participation. The Annual Fund, which represents unrestricted giving to the College, finished with 4,152 alumni, parents, and friends making a gift for over $2.68 million. All numbers represent slight increases over the 04-05 fiscal year. On behalf of the students, faculty, and staff who benefit from this generosity, we thank you!

The Annual Fund is an important area for all alumni and friends to support as it allows the College to provide opportunities for students that would be otherwise unimaginable. Scholarships, instruction, technology, student activities, residential life, and general campus upkeep are just a few of the many areas that gifts to the Annual Fund support.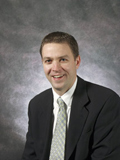 Joe Klen, the College's Director of Annual Giving, mentions that despite all of the other local and national causes to support, it is humbling to see the generosity of so many alumni and friends. Klen explains, "With more than 4,100 alumni, parents, and friends participating, it is a clear affirmation of their belief in the strength of Wabash and their belief in the College's mission to educate men to think critically, act responsibly, lead effectively, and live humanely. It also sends a message that many people remain strongly connected to the College and want Wabash to develop more and better opportunities for current students."
The Class of 1965 finished with the greatest number of donors with 97 members participating while the Class of 1956 who celebrated their 50th reunion in June had the highest class participation rate at 63%. Sixteen classes finished the year with 50% or better alumni participation.
However, there is always room for improvement. Klen mentions, "While we have seen modest increases in alumni participation and dollars contributed over the last few years, we are still hovering around 37-38% alumni participation. It is our hope that alumni understand that participating with a gift of any amount is more important than the amount of the gift or not participating at all. Alumni also play an important role if they make a gift every year and not just one-time or every other year. The collective power of thousands of $25, $100, or $250 gifts added together—every year—can amount to new or increased opportunities for Wabash students."
The 2006-2007 year is already underway and runs through June 30, 2007. During the
06-07 year the College will strive to increase unrestricted Annual Fund support to $2.80 million with an alumni participation rate of 40% or approximately another 400 alumni contributing. Alumni and friends can make a gift online at https://www.wabash.edu/alumni/egift
Alumni and friends can also visit the online Honor Roll of Donors and Volunteers (http://www.wabash.edu/alumni/honorroll) after September 15, 2006 to view the official report of those who participated during the 2005-2006 fiscal year.