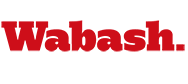 Newspaper Reports on Wabash's Fraternity Partnerships
by Wade Coggeshall

August 7, 2006

The 1978 movie "Animal House" seemingly cemented the college fraternity's reputation as a conduit for wild debauchery and dipsomaniacal behavior. But while the Greek system is generally under fire at colleges and universities across the country, Wabash College has taken the opposite approach. They're investing in their fraternities.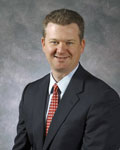 "When we undertook our capital campaign in the late 1990s, one of the needs that we saw for the college was a need to upgrade our fraternity houses," said Joseph Emmick, Wabash's dean for advancement. "They represent a significant proportion of our housing stock, and they were simply not up to par. Not only were there things we needed to do to make sure the infrastructure was stable, but we had some things we needed to do to make sure they were facilities that matched the kinds of things modern college students are looking for and need - as an example, air conditioning and electrical systems that will bear the load of the number of electronic items that students bring to campuses today."
There were also health and safety concerns, including substandard kitchens, kept in mind when implementing the campaign.
There's 10 national fraternities at Wabash, with one located off-campus. All nine that are on campus are either being renovated or replaced. In some cases it would've cost as much to renovate as it would to tear the house down and start over.
Beta Theta Pi was the first new fraternity house in the campaign, opening in the fall of 2000. The new Phi Gamma Delta house opens this fall. Phi Kappa Psi is still under construction. Tau Kappa Epsilon is going to build a new house and Delta Tau Delta is going to remodel.
Wabash started a fraternity partnership program in 1998. Under the deal, the college agreed to contribute a certain amount of money to each fraternity. It was up to the individual fraternities to organize their own alumni groups, get a fund-raising committee together and develop a fund-raising report as well as facility improvement or new construction reports. Goals vary because not all the fraternities are the same size, and therefore don't carry similar numbers of alumni.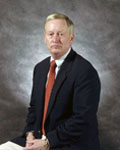 Response has been strong. Cal Black, Wabash's director of major gifts, estimates 250 alumni have volunteered to help raise funds for their respective fraternities. Some fund raising is continuing. Altogether, the college will pitch in between $30-$32 million for the fraternity houses.
The investment is showing.
"The feedback we've gotten has been mainly positive," Emmick said. "There's been sort of a wow factor for most people as they go through the houses. We've raised the quality of these houses to the point that people are actually amazed these are fraternity houses."
The college intends to safeguard their and others' expenditure.
"We are taking a much greater role in working with the fraternities on issues of kitchen safety and maintenance and cleaning of the houses," Emmick said. "One of the real positive things that has come out of these fraternity partnerships is a much closer relationship between the college and the management of the individual fraternity chapters. We are working very closely with our students to help them understand that these new houses are really an investment, and we need to protect those investments."
Not that administrators are worried. The "Animal House" mystique, they say, does not exist at Wabash.
"These are leadership skills these kids will take with them when they graduate," Black said of what fraternities offer their members. "This is an opportunity for these students to get exceptional training they couldn't get anywhere else. It's to develop the mind and the body of young people for their careers and a lifetime of learning and enrichment."

Coggeshall is a reporter for the Crawfordsville Journal Review