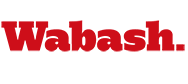 Indiana's Covered Bridges Road to State's Past
by John Meara '07

July 5, 2006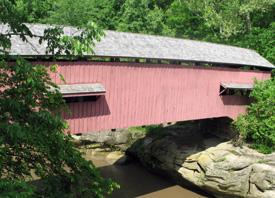 Eight weeks of research and multiple trips to covered bridges has resulted in a fifteen-minute video covering many aspects of covered bridges in Indiana. It includes the history, their purpose, the materials used, the construction process, and their current status today.
The purpose of the video is to expose individuals to covered bridges and help gain attention to a very important piece to Indiana history and heritage. The bridges can be viewed as representative of westward expansion and life on the frontier. A trip to some of the more notable covered bridges can leave one in awe. A combination of the meandering streams, rustic farmland, and picturesque bridges create a very rewarding experience.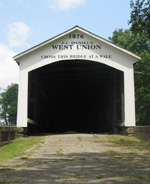 However, covered bridges are often neglected and many fade into history as the years progress. Arson, floods, and everyday wear and tear claim an average of five covered bridges per year. In light of the current situation, many have joined together to try and protect and preserve the bridges that are left.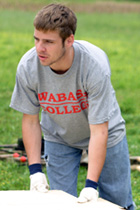 The importance of the bridges to the people of Parke County can be seen through their determination to rebuild the Bridgeton Bridge, which was lost to arson last year. The beginning stages of construction have been fueled solely by donations and volunteers. A group of Wabash men had a chance to participate, and volunteered for a day to contribute to the rebuilding effort.
Meara's full video will be added to this site later this summer.
Meara '07 is a History major from Oklahoma.